Photoshoot today! And what a day for it - Beautiful sun, slight breeze, and my hair appears red(ish?) in these photos! My hair color dream is coming true (or is it wishful thinking?) Which is also ironic, considering I found inspiration for this look from a ginger I adore, Ms. Karen Gillan, Scottish companion of Doctor Who (my nerd is showing). Without further adieu...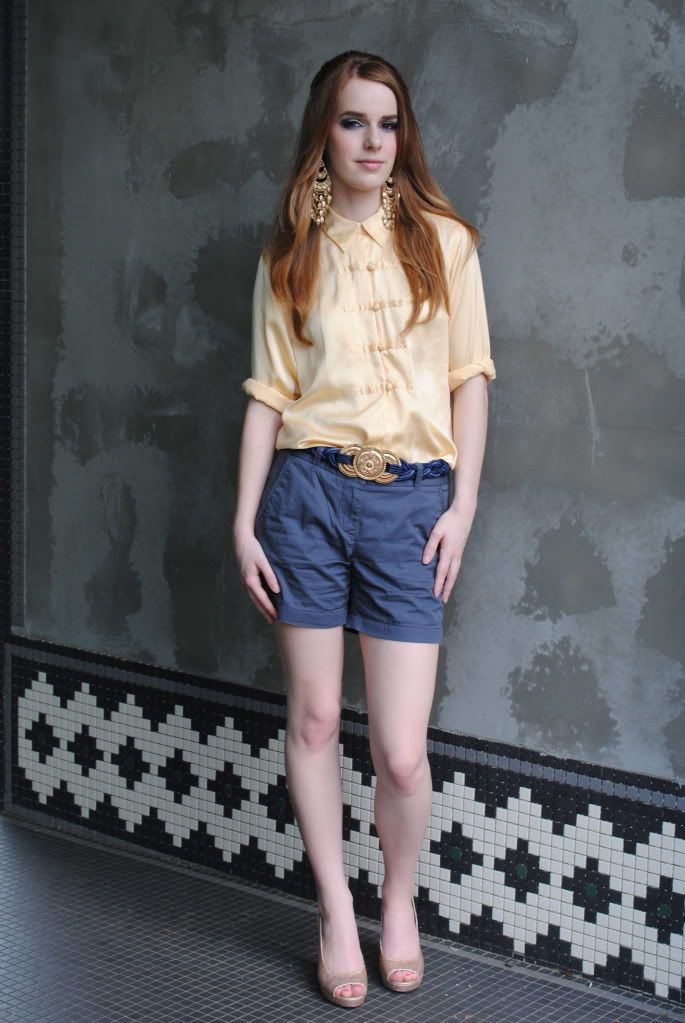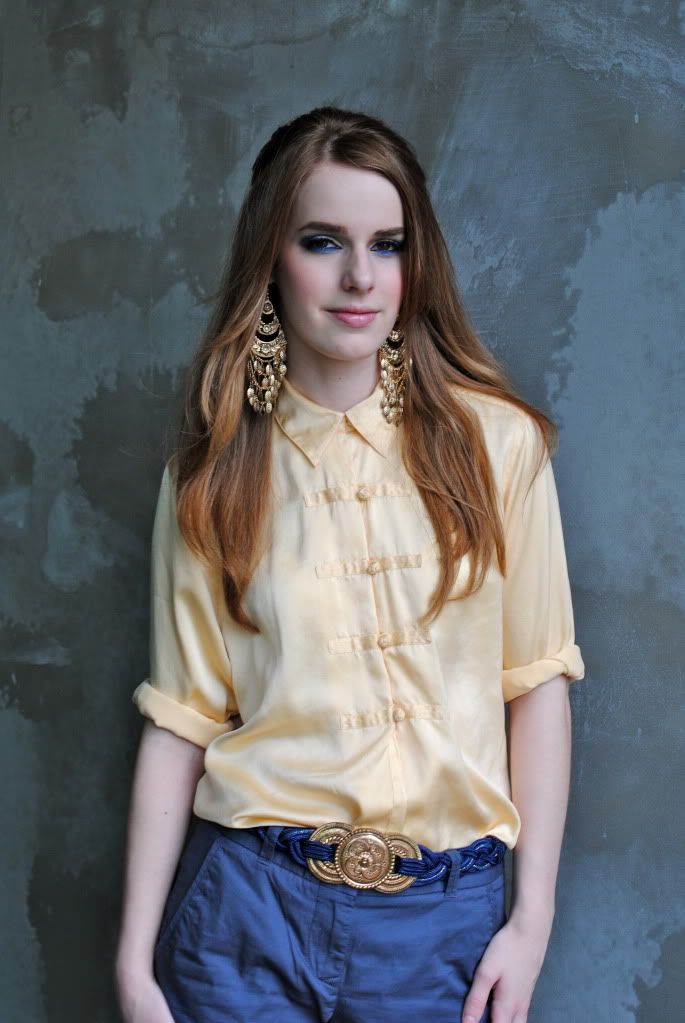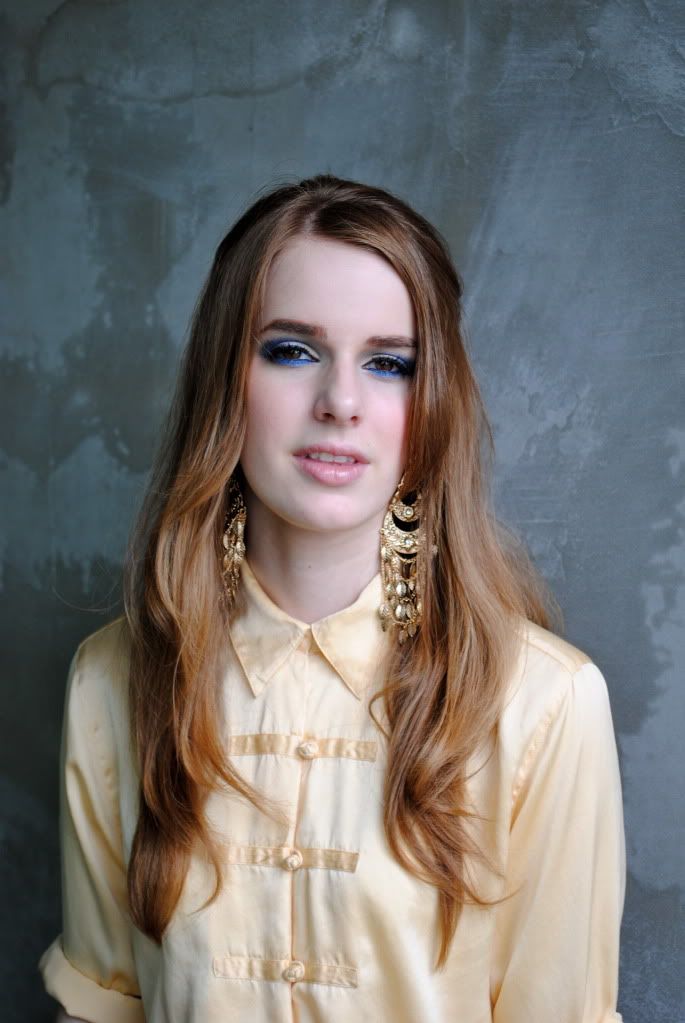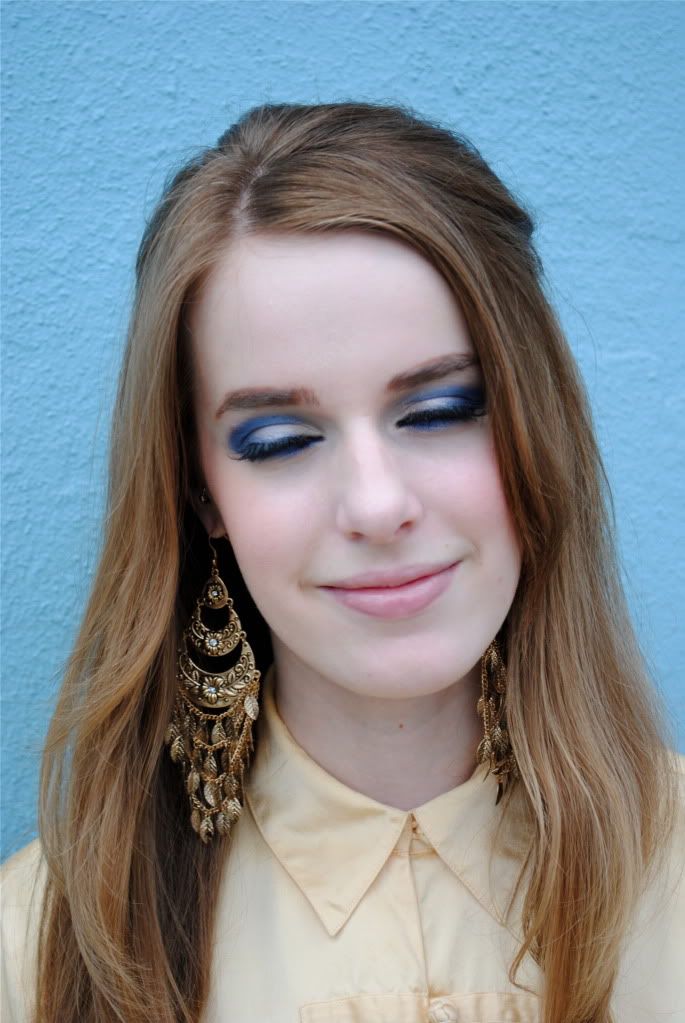 Top - thifted, pants - unlisted, belt - vintage, mother's, shoes - Ross's (no judging!), earrings - Aldo's


That belt you're seeing was my mom's back circa 1980 something. Isn't it gorgeous? I'm in love with the detailing. I had to twist it a few times in the back to make it fit properly. The pants are too big, but I really needed something

blue

(something borrowed, something blue.) It feels my hair can't make up its mind what color it is - some days it's more blonde, some more brown, and today, red. As you can tell by the background changes, me and my photographer (also called Dad) traveled around to try and get the best shot. We were able to take another group of pictures with another look for later too!
Here's my inspiration - I adore this woman!
Any resemblance? Nahhhhh.