While I'm enjoying a nice all-day shift at work, you should enjoy the likes of my latest look, inspired by animals/safari/nature/what have you.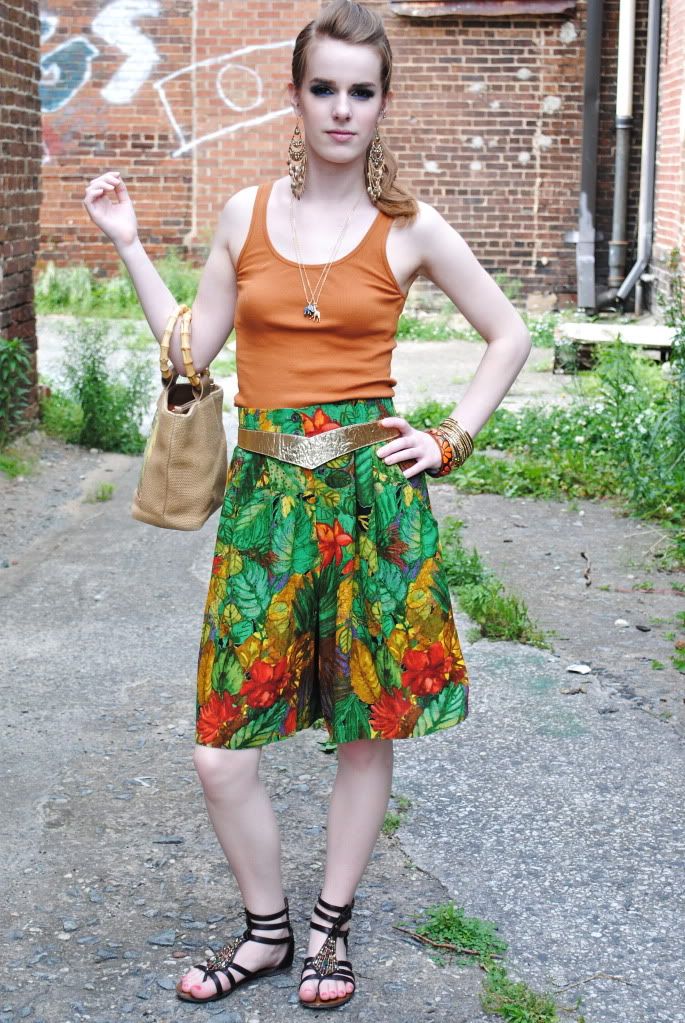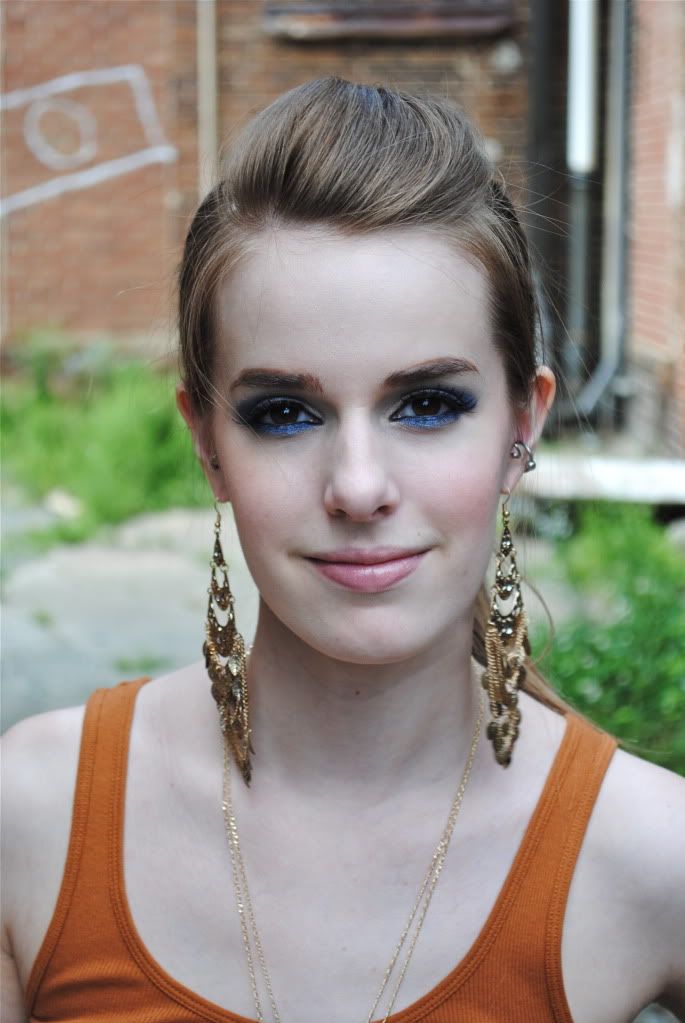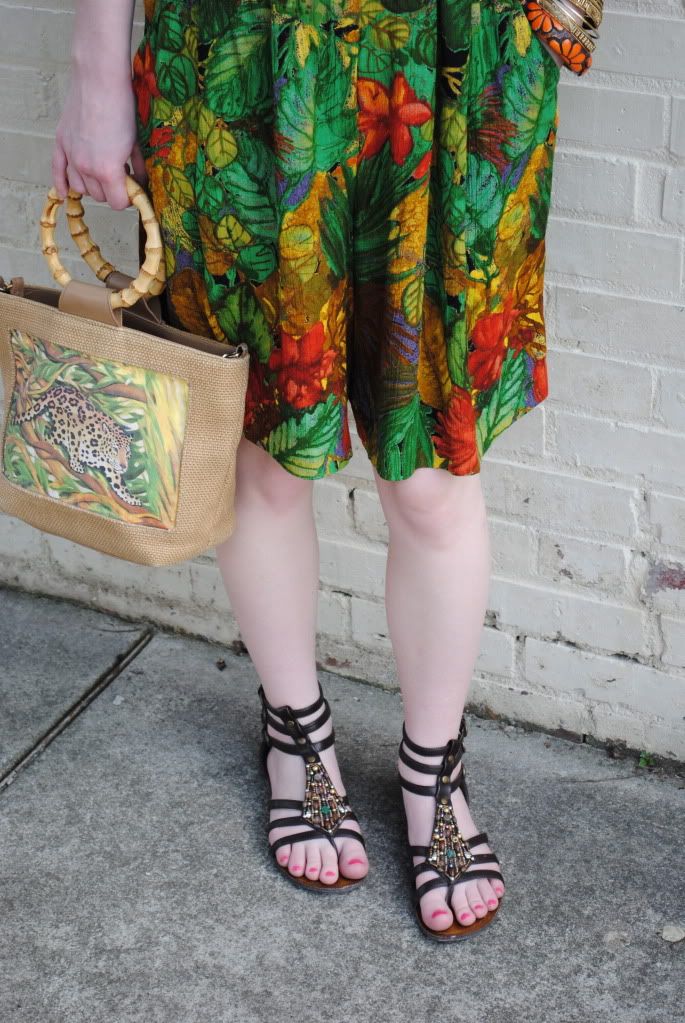 Shirt - unlisted, pants - thrifted, belt - thrifted, shoes - rack room shoes (hehe!), jewelry - (earrings) aldo's, bracelets (borrowed), bag, thrifted.


Proud to admit that almost everything in this look is thrifted/reused! I am a thrift store Queen these days - as of now, I'm on the lookout for some nice 80's highwaisted light denim jeans so I can cut them up and put studs on them and look all hipstery.

So I've got a busy few days ahead of me - My next look will probably be Tuesday at best. I'm awaiting on a few things as well to finish out as well :) this post feels like such a rush, I apologize.

If you will notice, I've got a few links up in the side bar - I'm slowing starting to promote myself and taking the necessary measures to do that. Fame is a fickle mistress.

Have a great Sunday, all & everyone.

-h.