I've produced look number three today. The weather this week calls for scattered thunderstorms, so I took advantage of the little sunshine that the rest of this week may not have to offer. It's a more casual look - ribbons and cats being the theme here.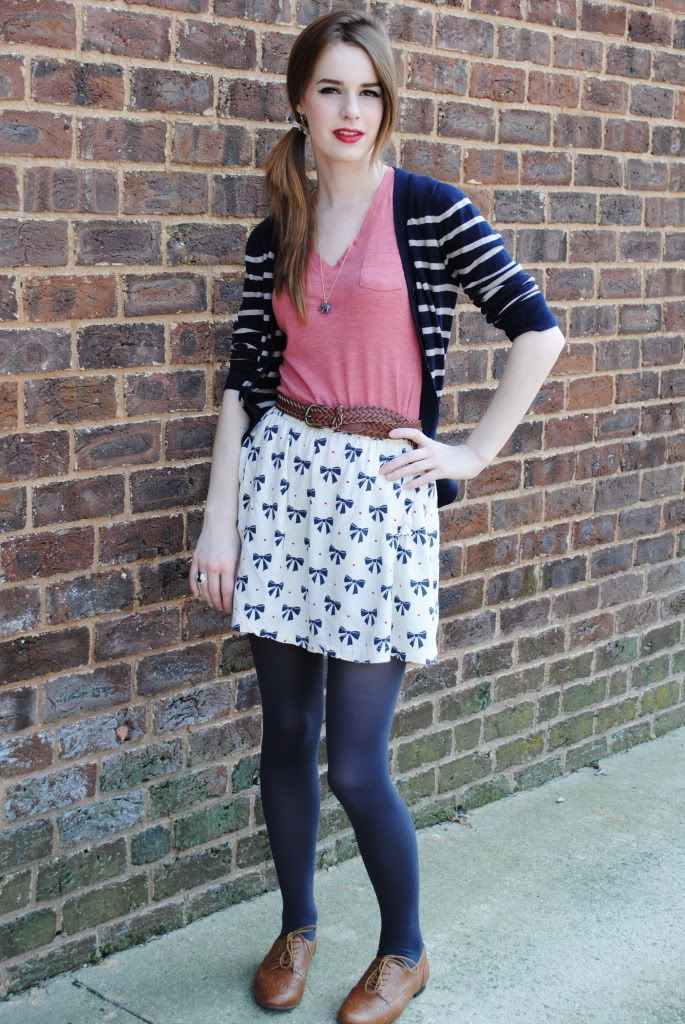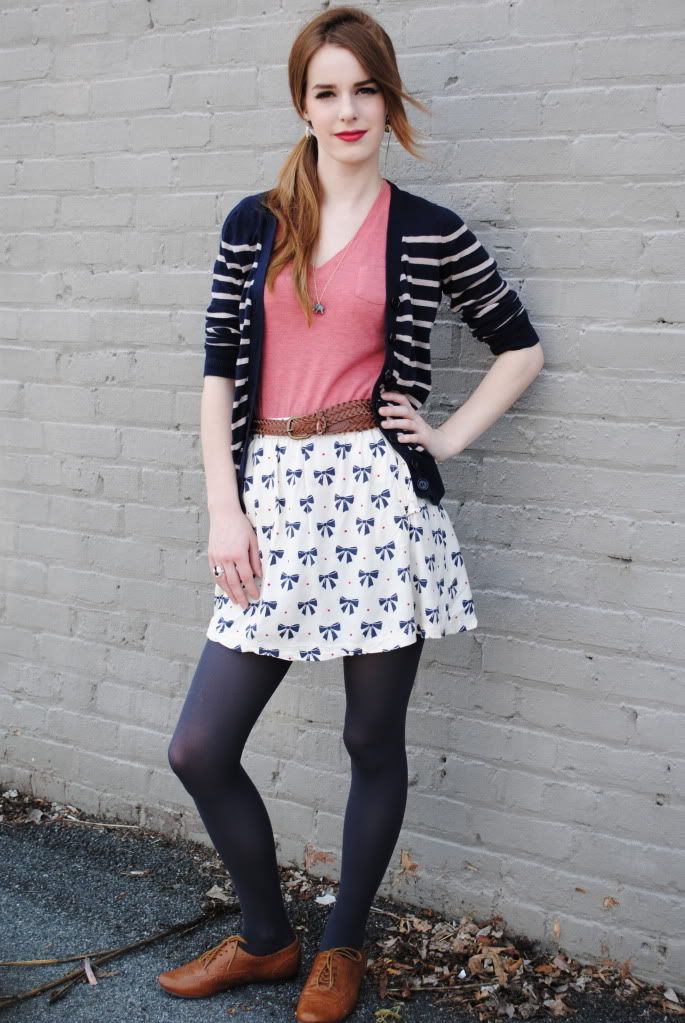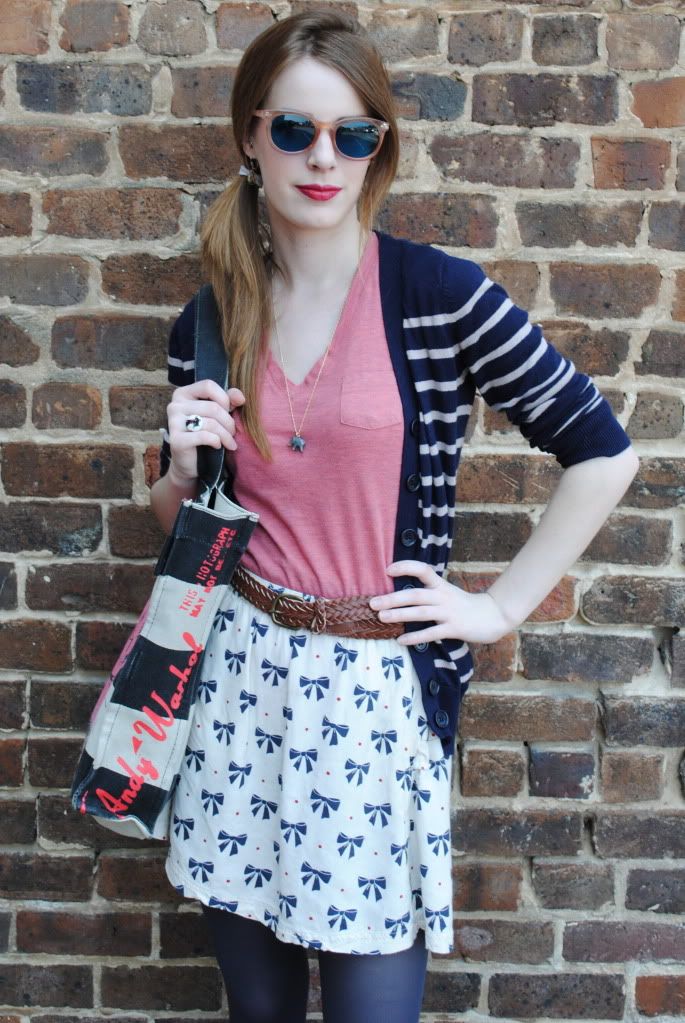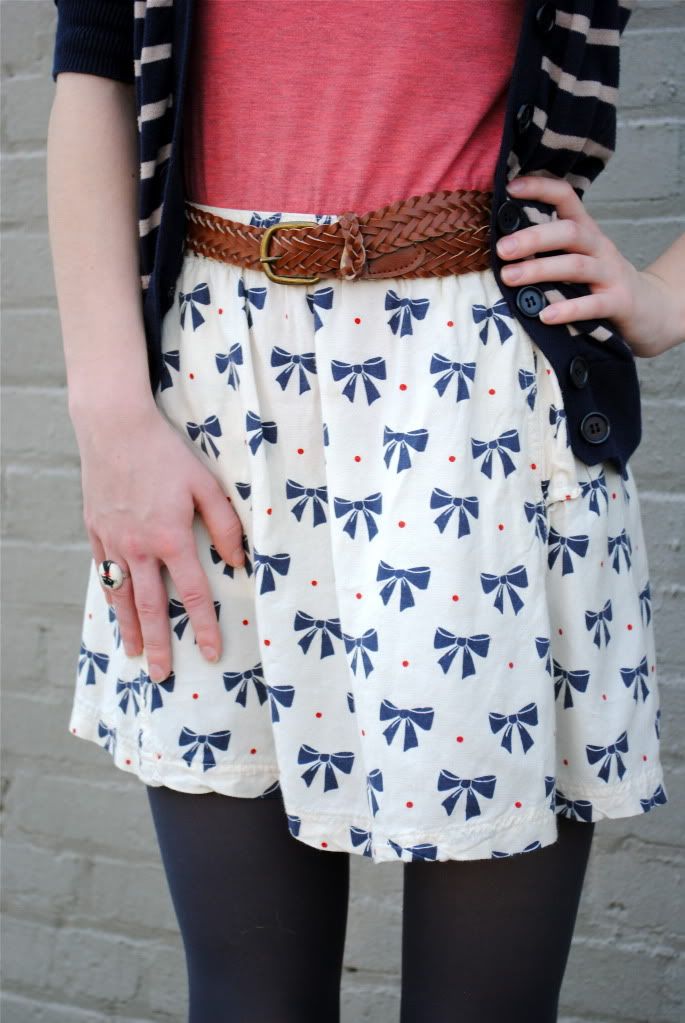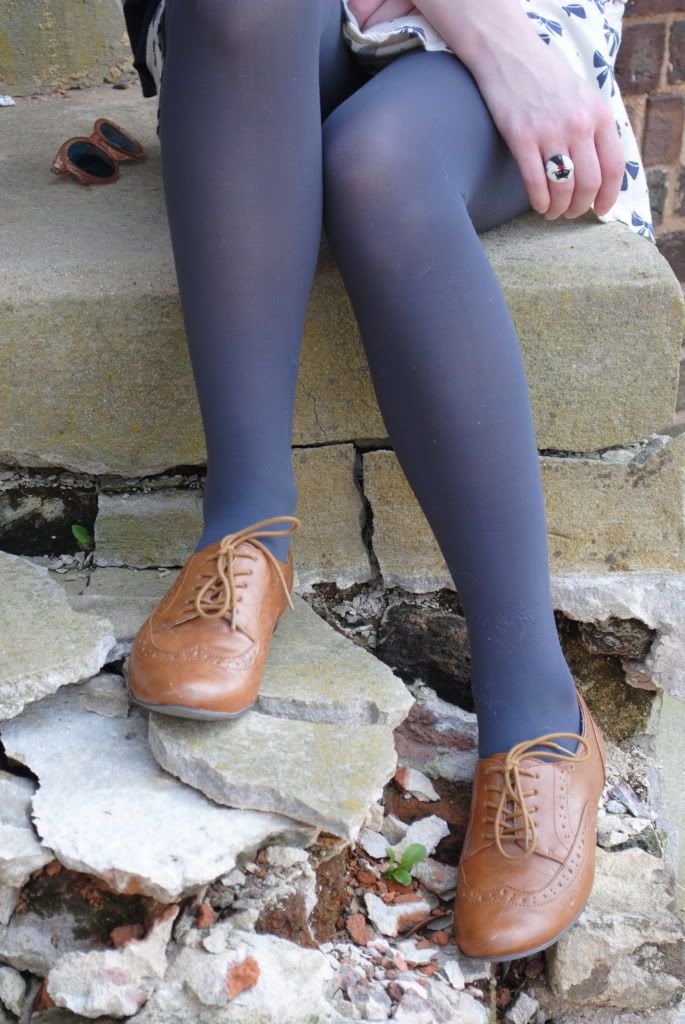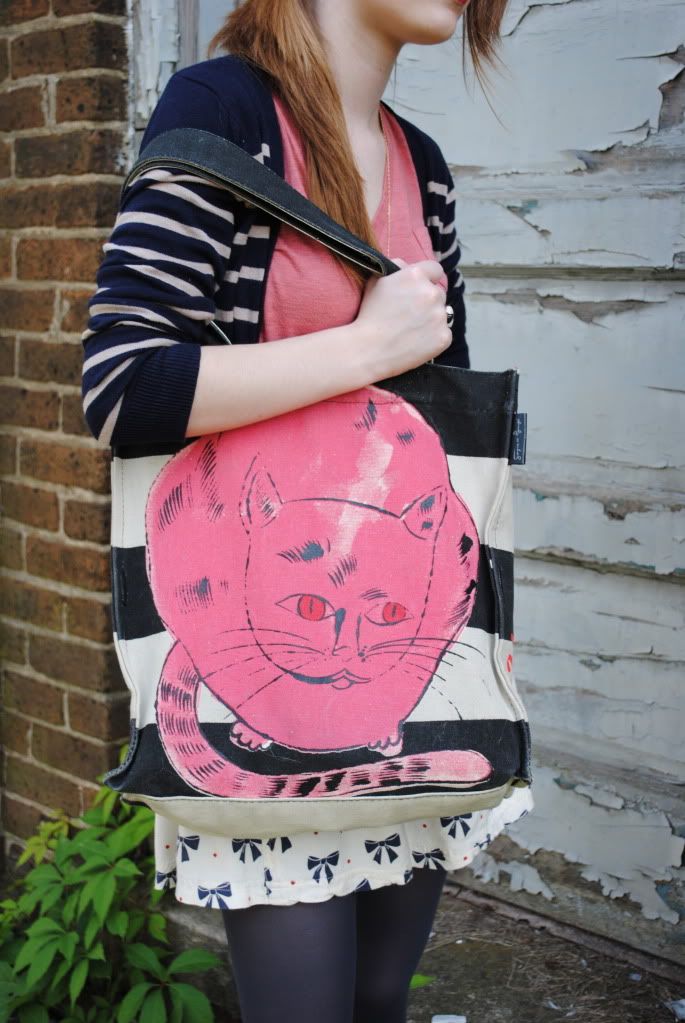 shirt - forever 21 (hand-me-down), skirt - Urban Outfitters, cardigan - h&m (hand-me-down as well), belt - thrifted, shoes - aldo's, ring - etsy, earrings - vintage buttons, tote - ross's, sunglasses - Urban Outfitters


I'd like to draw your attention to two things:

1. The earrings. Please acknowledge the reality of them - they are cats. playing. the cello. what? yes! They are actually antique buttons re-purposed for earrings! How nifty is that. Every Black Friday, my family and I avoid the holiday going crowds altogether and head to the Greensboro Craft Show. It's been a tradition for about four years now. We always head straight to what we lovingly call "The button man" who makes jewelry out of vintage/antique buttons. One day, I'll make a post all about the things my sister, mother, and I have bought from him. We have some of the most awesome jewelry from him. Ever. Every Christmas, I get some of his earrings. His business is called "Bouton Bijoux" out of New Orleans, LA.

2. The tote. I typically detest totes of all nature, but this one has Andy Warhol's art on it! I adore Mr. Warhol. Of all places, I found this at Ross's. I have a small collection of these, most of them are lesser known pieces from Warhol. On the strap, each one has a different writing. And the bag includes a change pouch, most of them in the shape of a banana or flower. They're quite cute, and I'm thrilled at the fact I can mix art and fashion together.
(also, the irony that I used cat eye liner with a look featuring cats. Pun not intended, but accepted despite.)
I finally settled down to start my long awaited summer reading list, beginning with "Diary" by Chuck Palahniuk (again, if any of you are interested in the book club I mentioned a while back, please join me. I simply was tired of waiting and anxious to begin reading.) It starts off like a classic Palaniuk novel, random anatomical facts that finally forms artistic cohesion at the conclusion of the paragraph or chapter - in this case, the science of smiling, referencing every infrequently mentioned normal life, particular muscle that is activated for each facial expression (sneer, smile, etc.) Leave it to P. to compose a terrific one liner as the opening of a novel. "By the time you read this, you'll be older than you remember." Leave it to P. to also furnish small but not insignificant ideas in the presentation of the book (the page numbers are all crooked, the chapter titles are dates, etc.) I'm already hooked. Glad I started with this one. With all the research that must go into the making of a Palahniuk novel, I'd love to just take a look at his internet history.
-h.