My back porch is so inviting today. Right now, I'm enjoying the pleasant, warm breeze that is perfectly conducive to writing poetry or reading, which I'll probably tackle after this.
While I'm vicariously editing the latest look photos down to every pixel (I'm not convinced they're the best photos, but they will suffice) I've taken a few terrible quality pictures of the latest goodies I've thrifted with my mother earlier this morning.
We had a lovely day today - It's 92 degrees. I wore a favorite poncho with light denim cut off jeans and moccasins (!!!) topped off with oversized sunglasses. We had lunch at a new farmer's co-op in downtown, very cute grocery store and restaurant with a patio, then meandered to a vintage jewelry shop called The Parlour Floor that a friend led me to - picked up this lovely bracelet.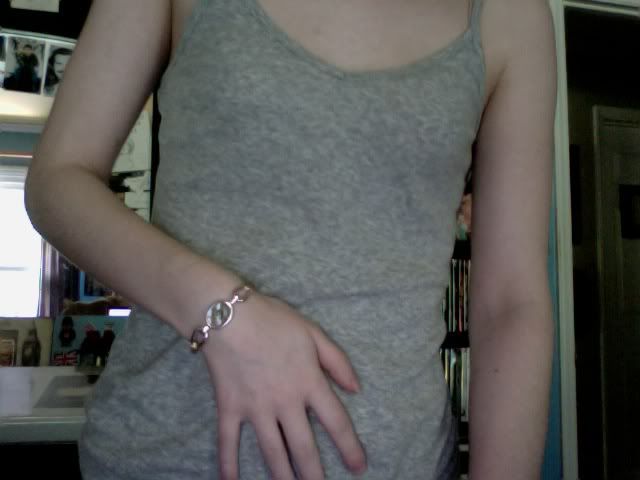 It's so cute, and it fits! I have really tiny wrists so bracelets hardly ever fit properly.
While looking for light denim, high waisted jeans, I found this belt: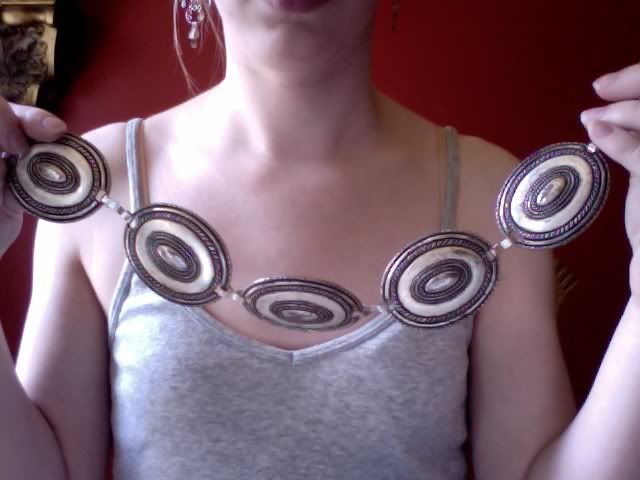 And I found my high waisted denim: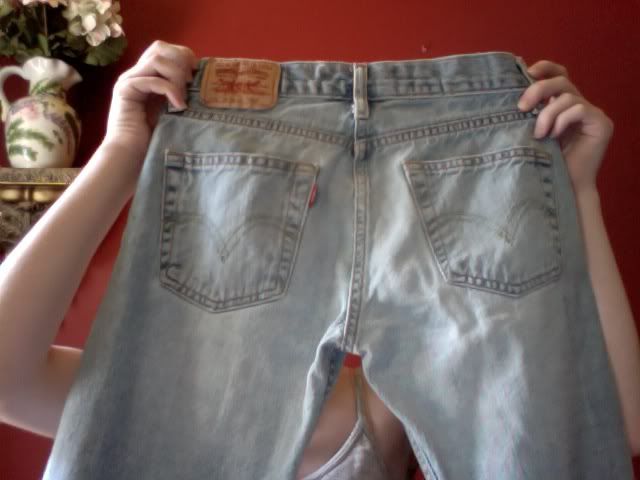 (Levi's - I tried on at least 20 pair and the very last one finally fit. Funny how that works.)
And lastly.... A dress that hopefully I can re-create a little bit. It's sort of a long, sheer, brown maxi dress, but the top I absolutely adore (It was only $1, hopefully I can find something good with it!) It has a bright golden twisted and braided straps that dip low in the back. It has an ugly, unmatching silky belt with it, but I'm going to get rid of it. (No webcam pic, sorry. It's not reached it's full potential, hehe.) It would look stunning with maybe an arm cuff or some jewelry that might wake it up.
Speaking of jewelry, I've also been on an etsy/eBay kick - I ordered an ankh necklace on etsy, and, believe it or not, a belly dancer chain belt. It's very bohemian/gypsy, and I saw
styleofafashionista
's look yesterday which totally inspired me.
Giselle is pretty much my fashion inspiration.
Alright, off to edit some photos, maybe procrastinate with reading Diary a bit...
-h.