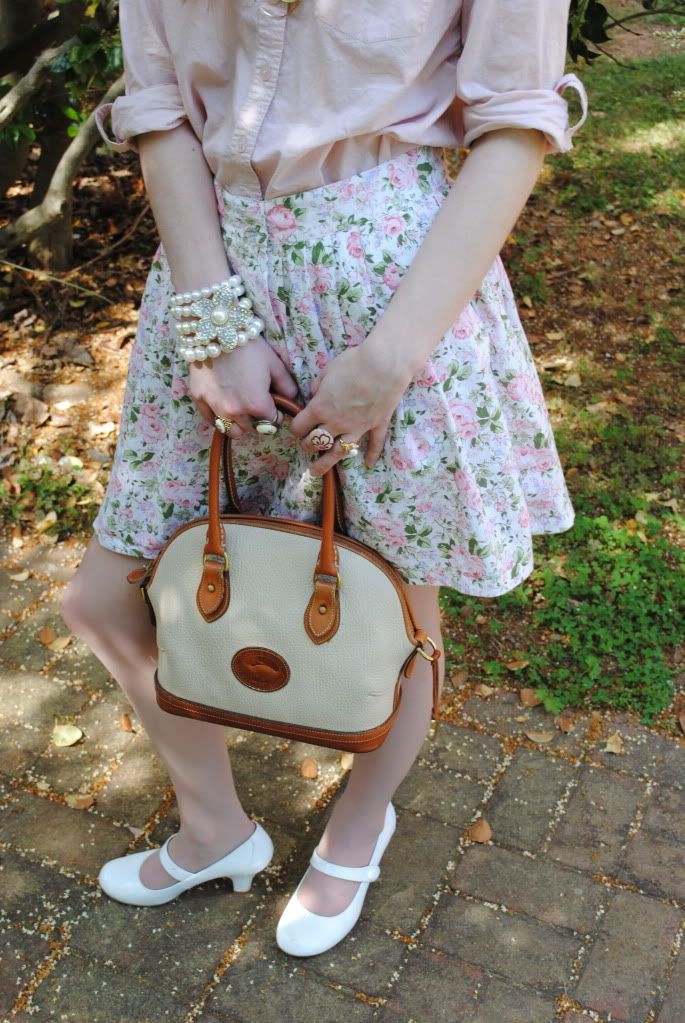 Shirt - Forever 21 (old), skirt - vintage, redesigned, bag - dooney & bourke vintage, jewelry - grandmother's, great grandmother's, mother's


You might not realize it, but I've got three generations of my family being represented here. The heart locket necklace was given to me by my grandmother, and the pink flower necklace was my great grandmother's, while the skirt was actually my mother's, but it's been redesigned/modernized. It used to be a full length skirt and about one size too large. The bag is also borrowed from my mother - a Dooney & Bourke! She gave me the matching wallet as well. Apparently that was a gift to her from my dad while they dated. Awww.
I wasn't wildly in love the most of these pictures, but I suppose we can all have our off days, can't we?
-h.