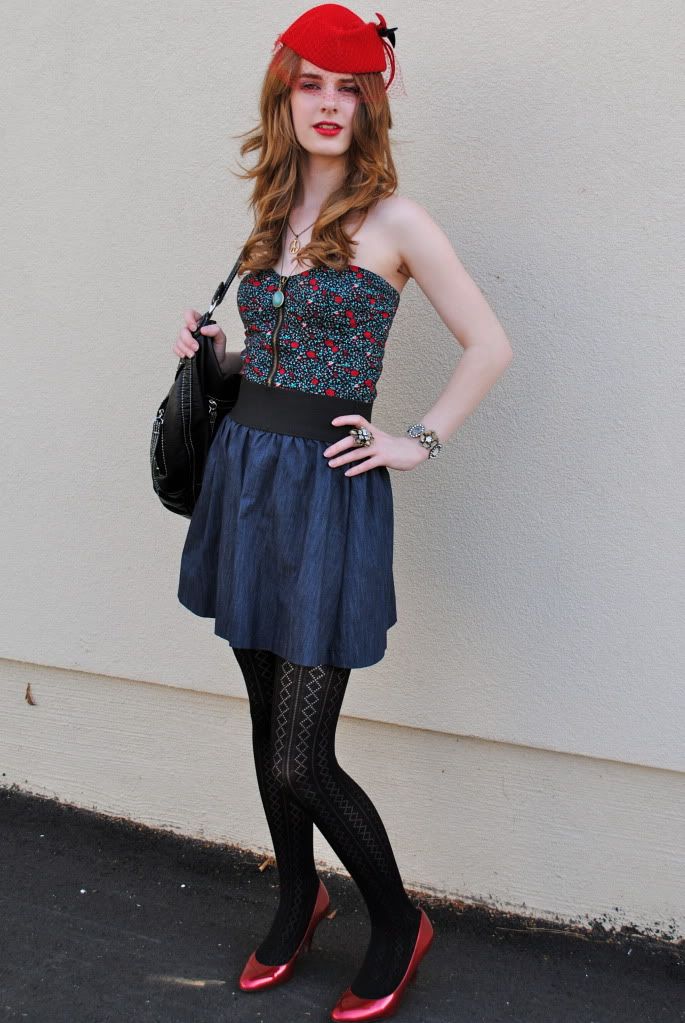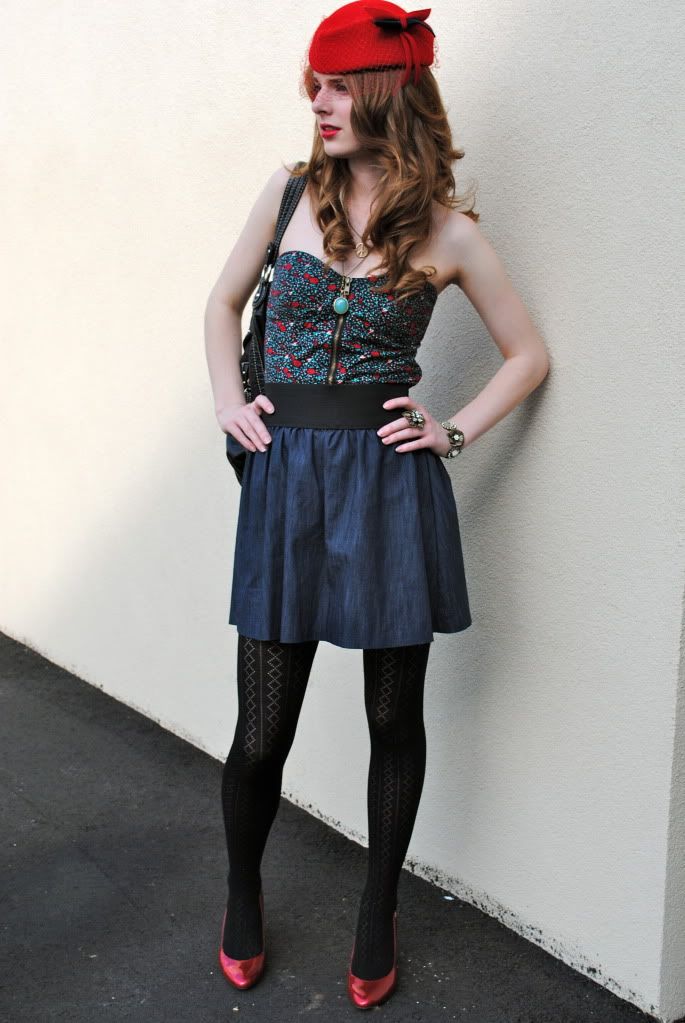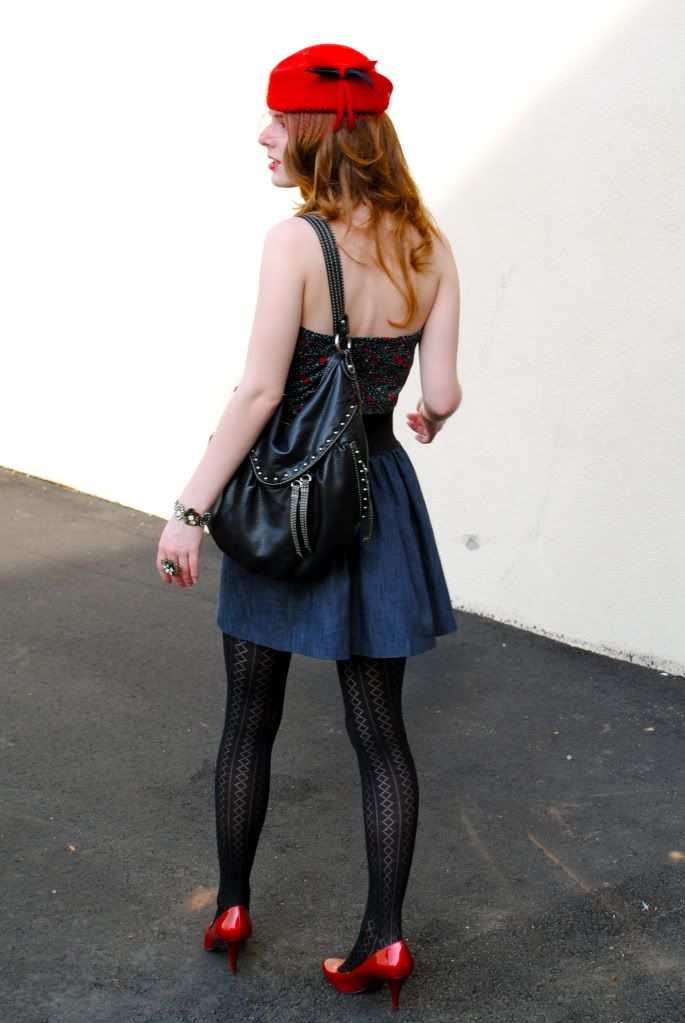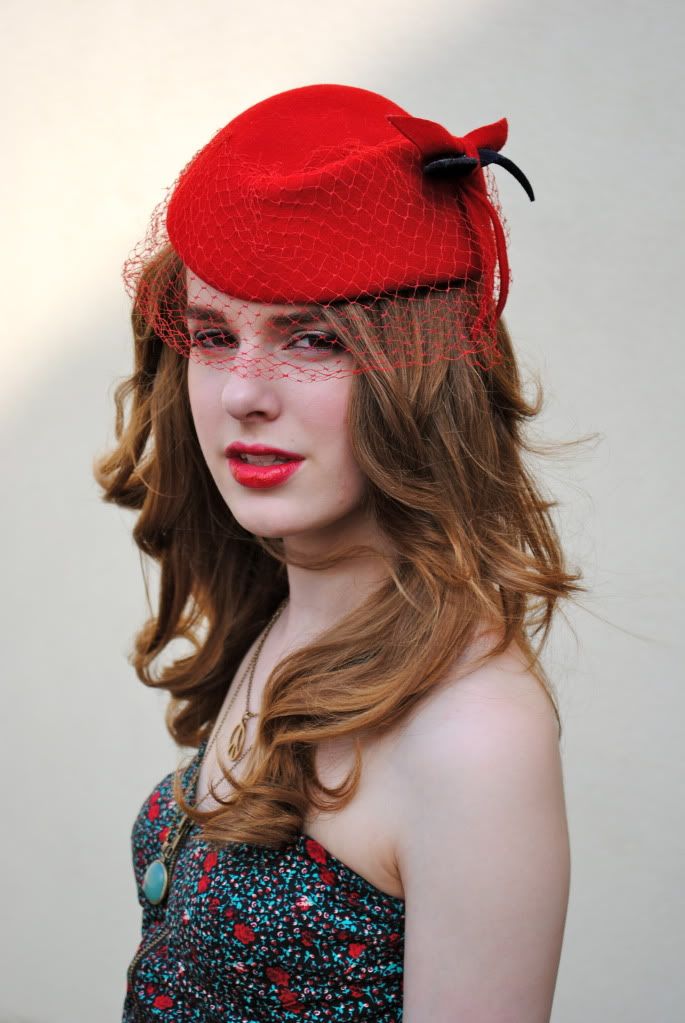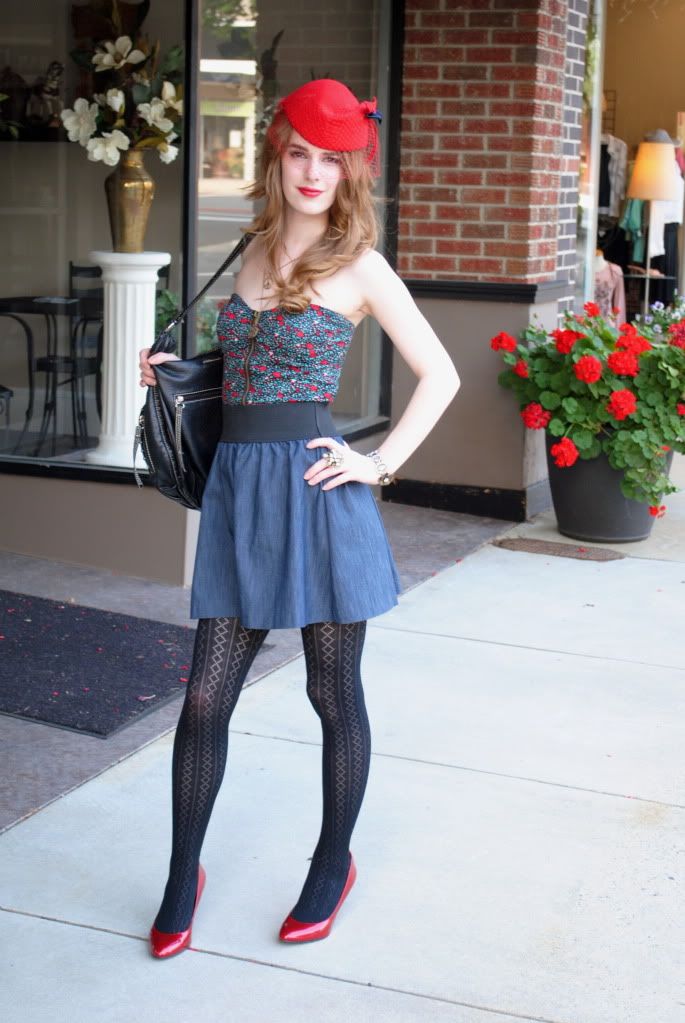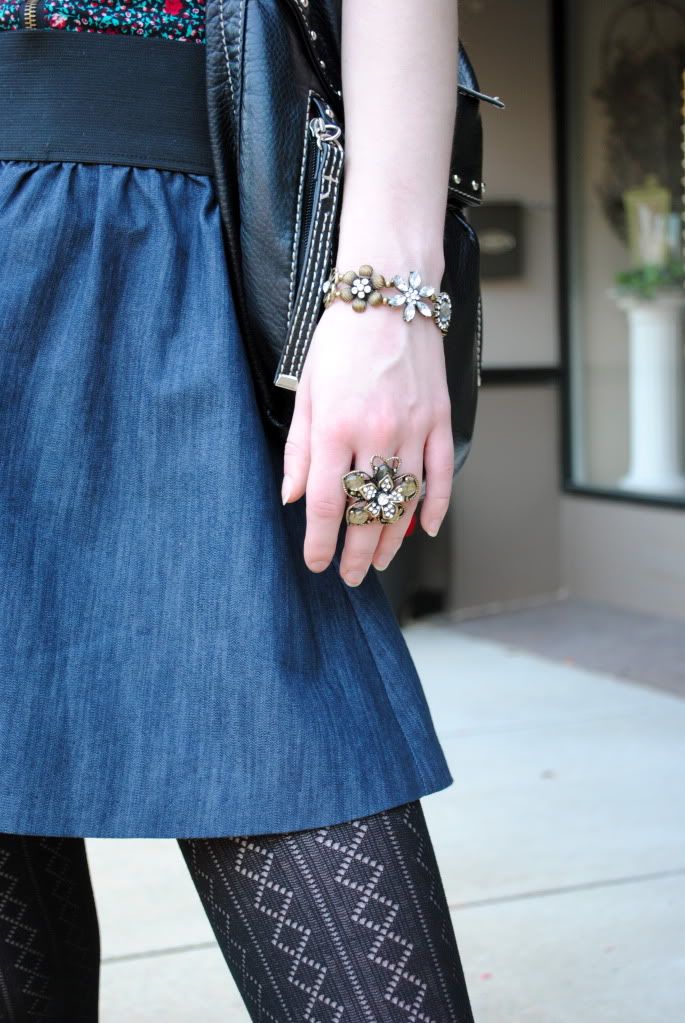 bustier - Urban Outfitters (gifted), skirt - gifted, tights - gifted, shoes - shoe carnival, jewelry - gifted, jcpenny's, hat - vintage, bag - t.j.maxx


So after finally coming down from my high of being on the front page of Chictopia (!!!!!!!), I bring you all another floral inspired, vintage look! The hat was my mother's. I've reflected on the past few looks recently and considered just how many things are vintage from my mother!

I know I exceeded the necessary amount of photos per look, but I was extremely excited about this look, and I hope you're all as pleased with it as I am. I'm a sucker for red lips & lace over eyes. Very seductive, no?

-h.