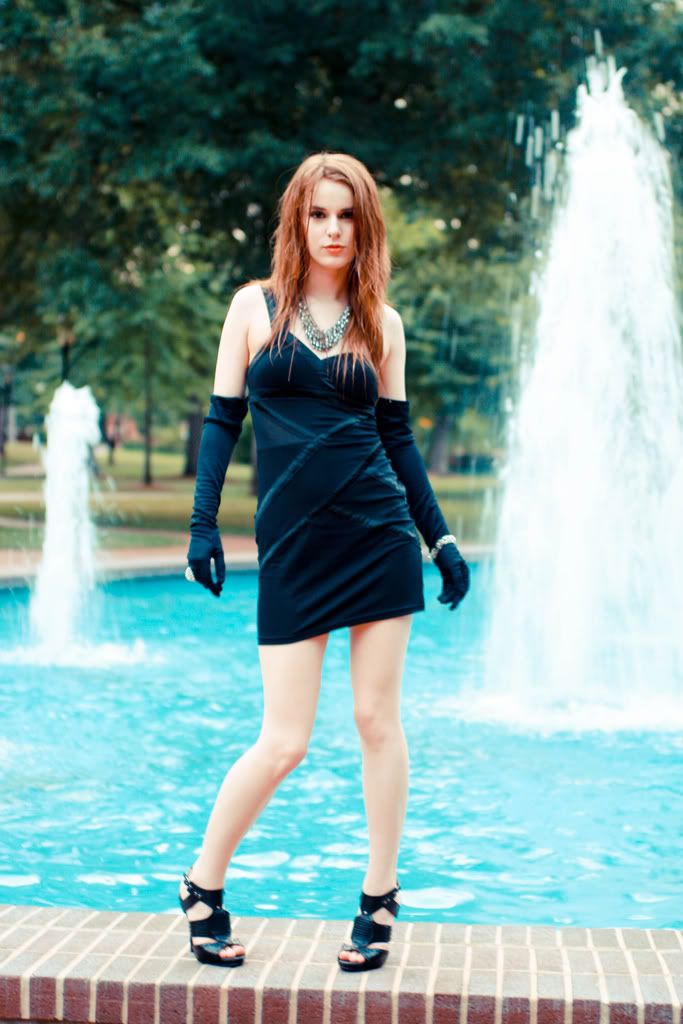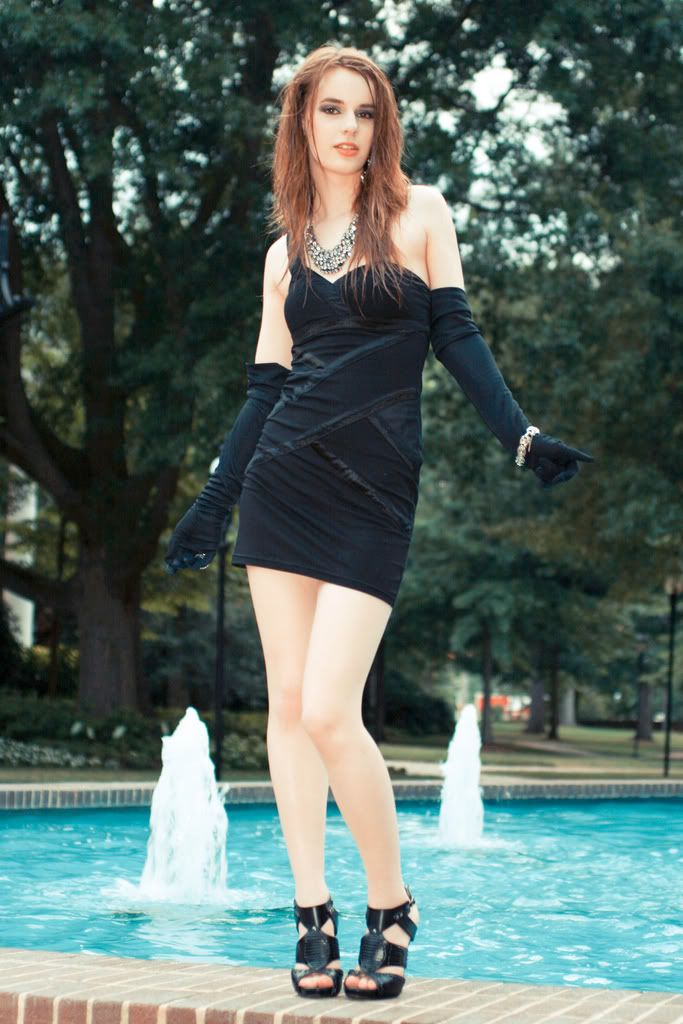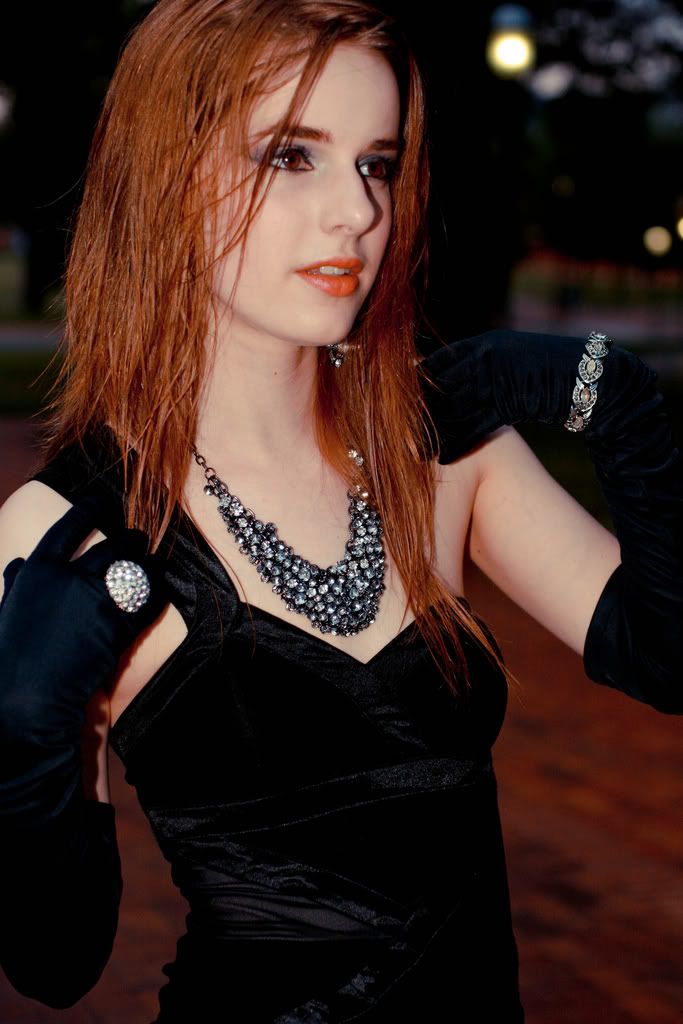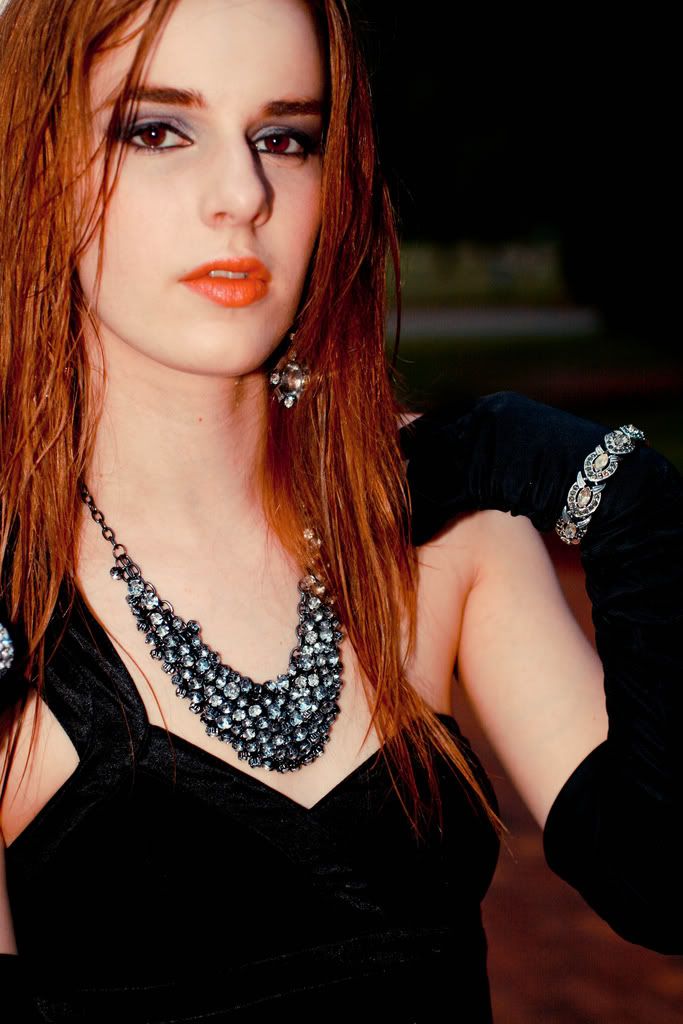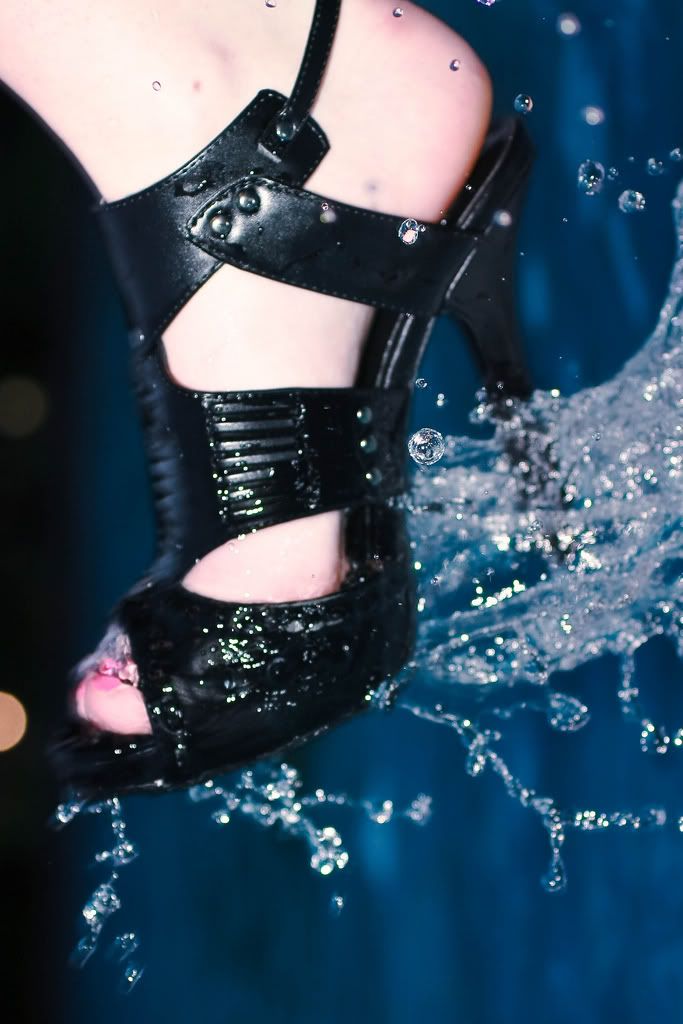 dress- Urban Outfitters, gloves - costume store?, necklace - jc penny, ring/braclet - borrowed, shoes - ross
Photos courtesy of Heather's Flickr

A little black dress is a woman's best friend. I found this little one shouldered wonder on sale too. I felt like channeling Jessica Rabbit and other cartoon beauties for this look - classy, edgy, diamond loving. Me and
Heather
, who continues to amaze me with the photography she produces, found the most astounding water fountain - we both had in common a dream of having a photoshoot by one eventually.
This was a very experiment shoot, I took some risks for it. The gloves, (I thought the gloves might have come off as too much, but everyone voted yes for them), I straight up dunked my hair in the fountain to get that sexy, wet, clingy look (yes, I've been waiting this entire post to drop the word "sexy" in there.)
Nothing thrifted in this look, hmm. Just occurred to me. Doesn't the shoe shot look like a magazine advert for some high end brand? And all I did was splash my foot in and out of the fountain, something I'm sure the keepers would have been pleased with....
Is it me or is the ginger re-emerging?
-H.