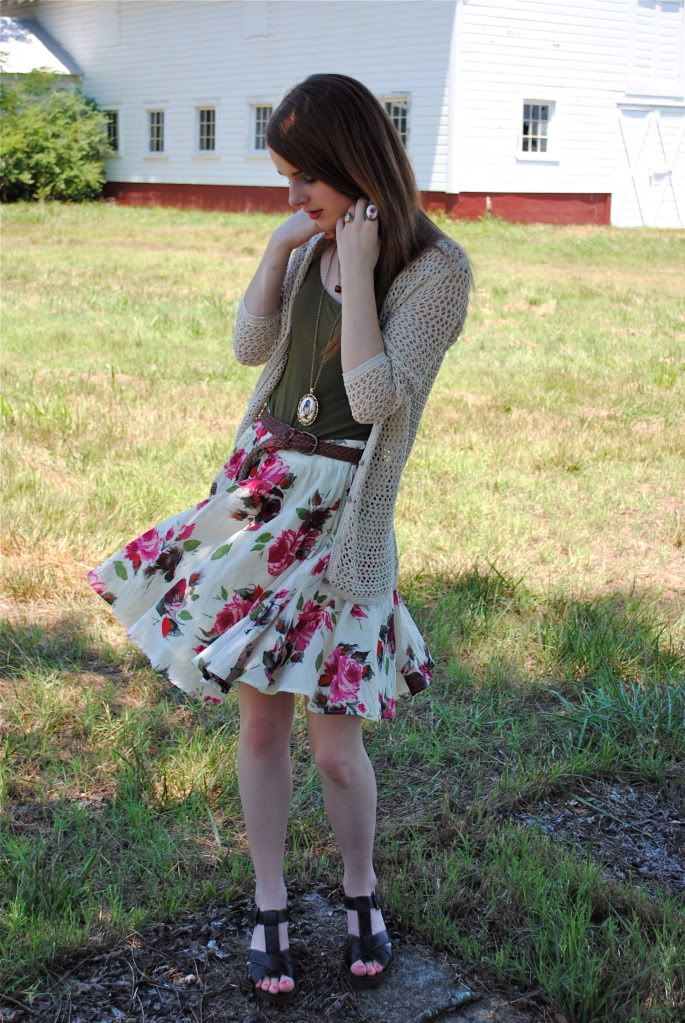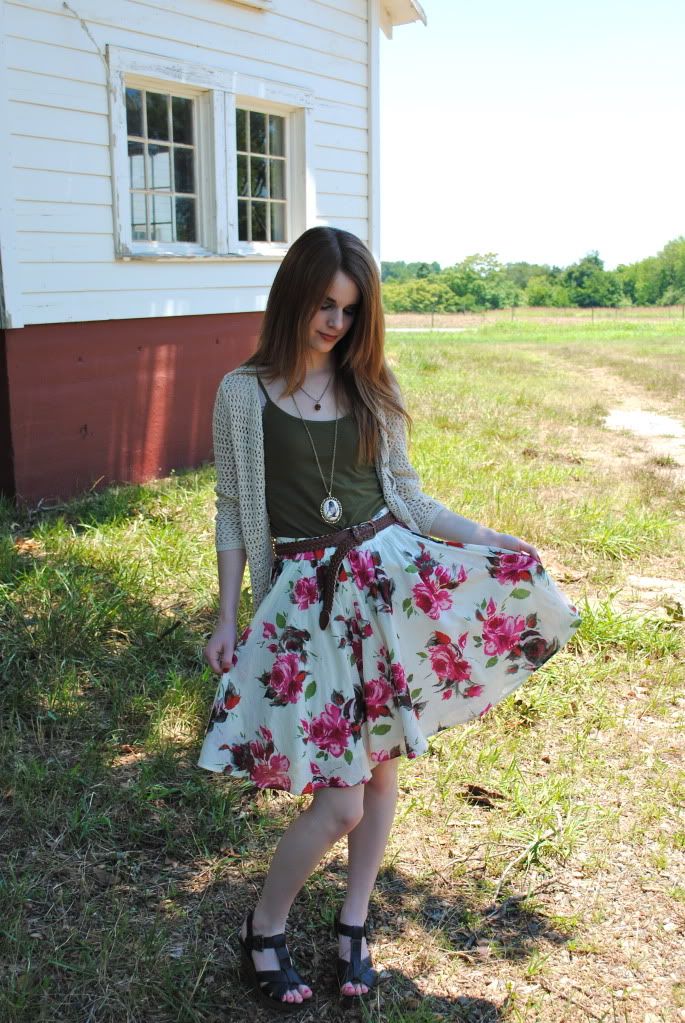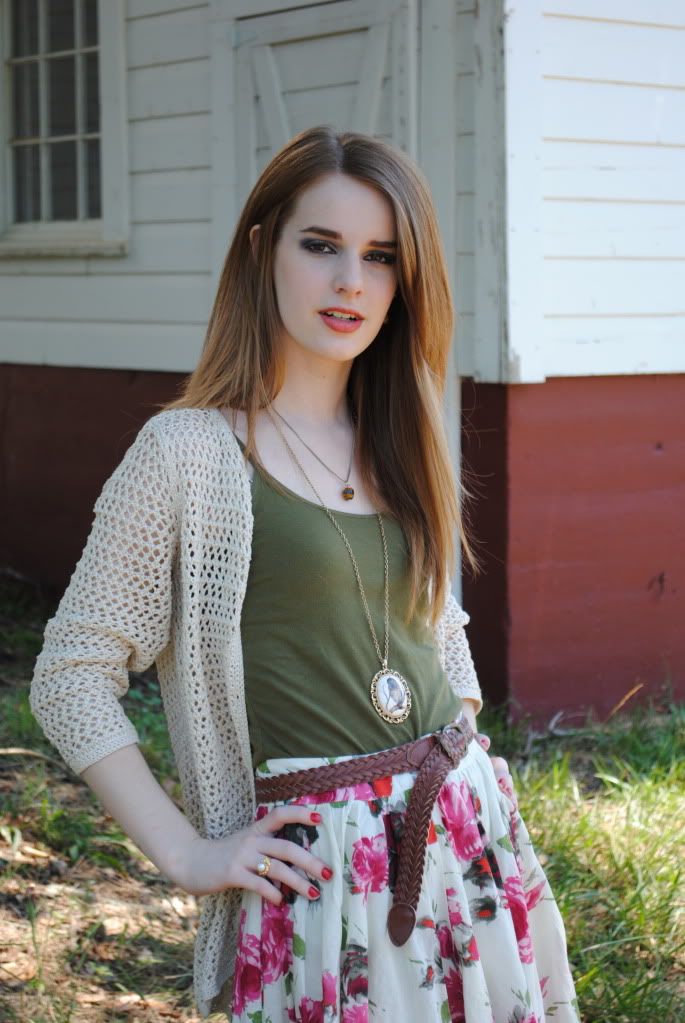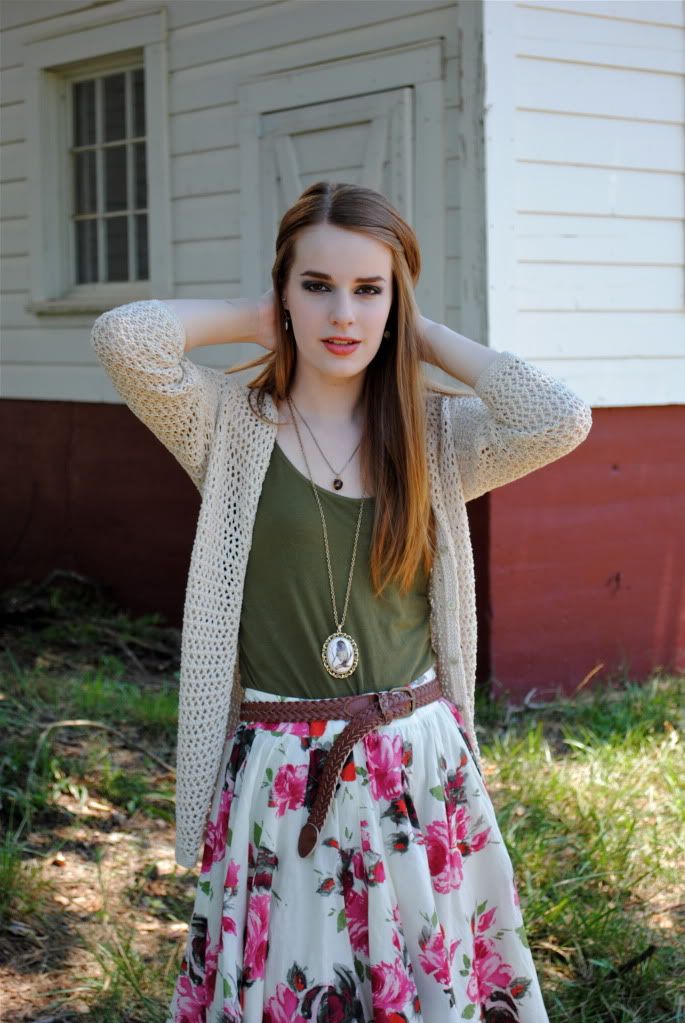 skirt - forever21 (old), crocheted cardigan - thrifted, belt - thrifted, necklaces - borrowed & gift



I am fortunate enough to live near an open expanse of countryside, with old farms surrounded by crops. Everything about this area breathes nostalgia for me: the childhood explorations and my senior photos for high school which were taken around this area. I'm always overcome with the urge to plant myself under a shady tree and read a book, walk down to the river and dip my toes in the water, find an abandoned barn and write about it.
This is where fashion is meant not just for the purpose of conveying personal style, but personal story. In most of my looks, I wear something that was given to me, or handed down, and it's that much more unique with memory. The tiger's eye apple necklace was my grandmother's, bought in Japan, if I'm not mistaken. I'm happy that I can continue to bring myself and my background into these looks.