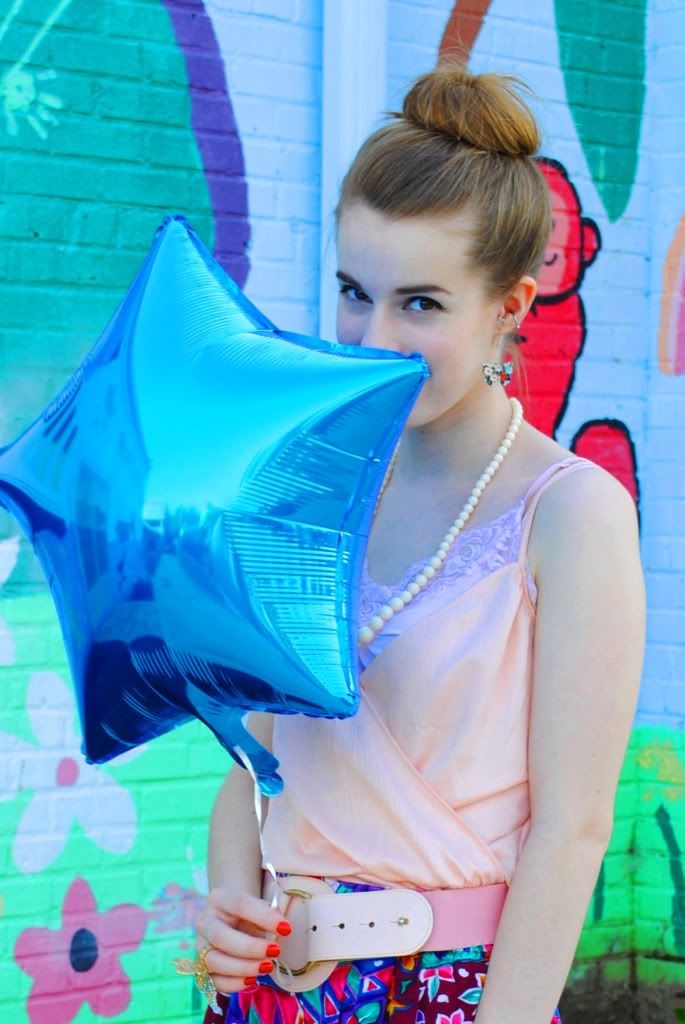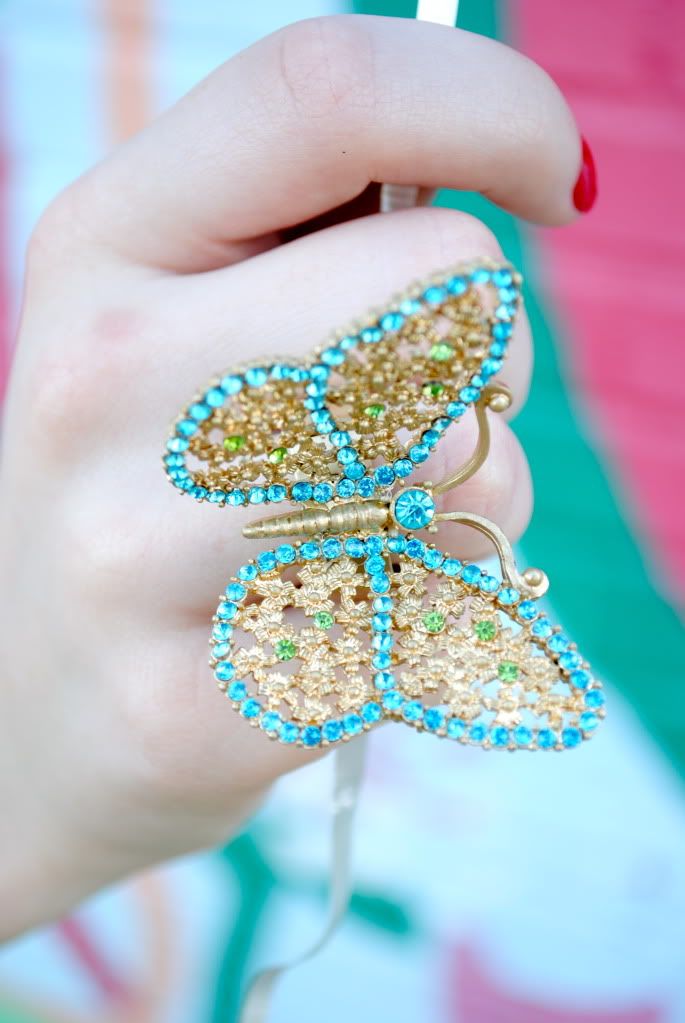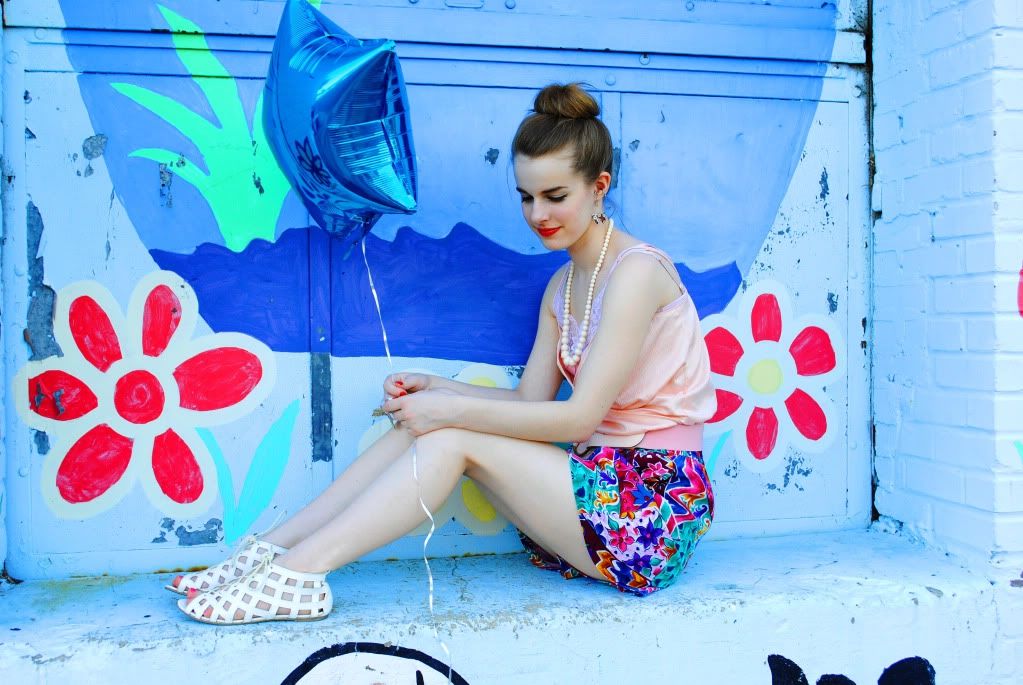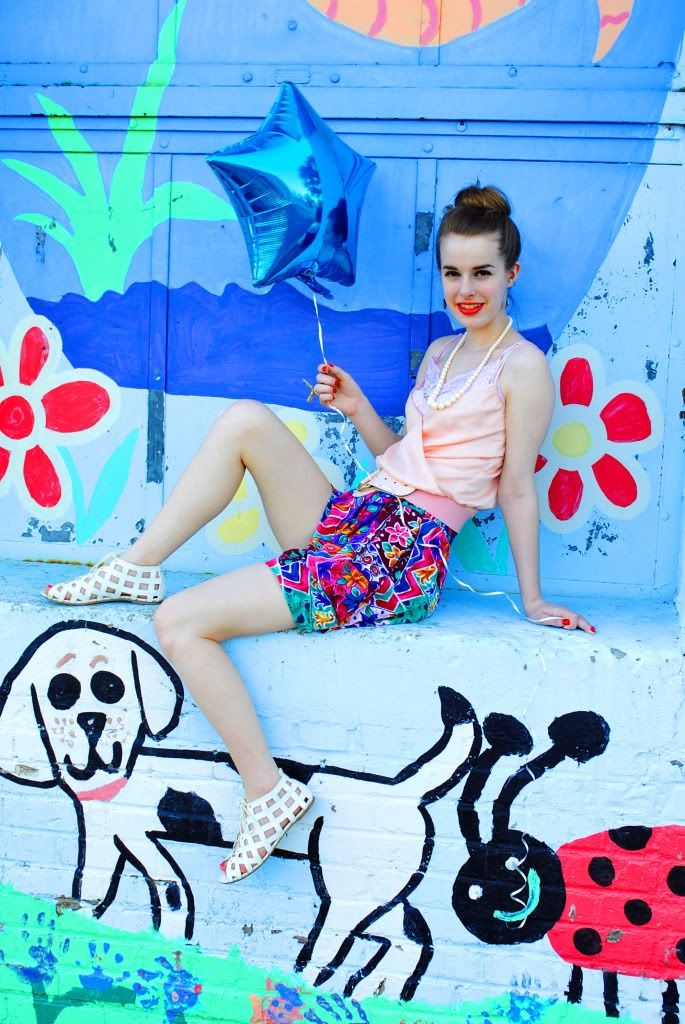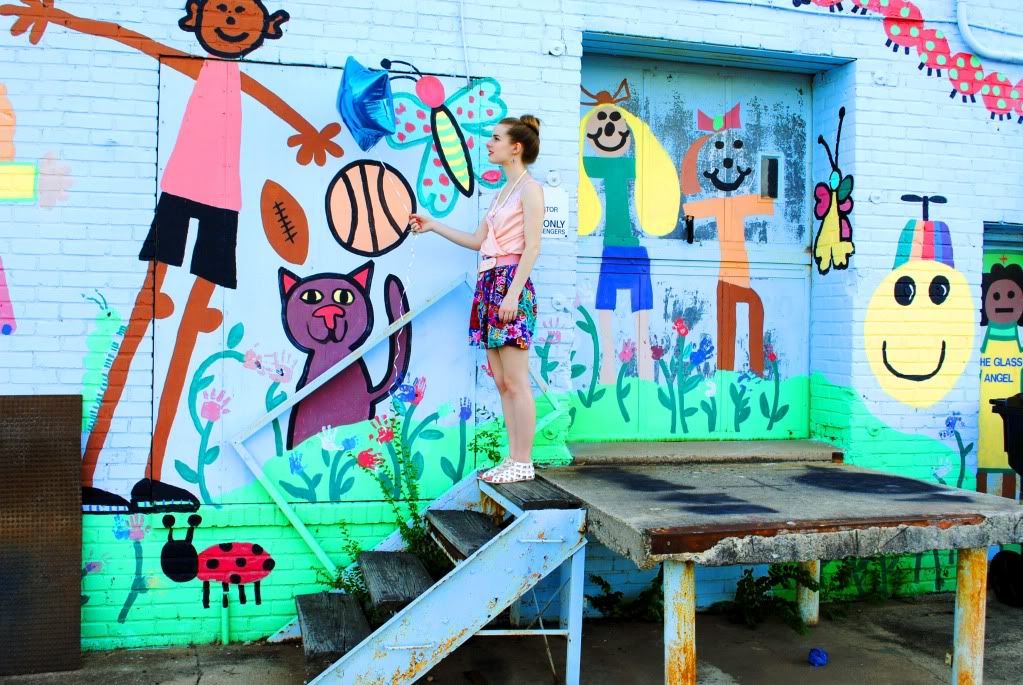 top - Urban Outfitters, tank - hand-me-down, pants - thrifted, shoes - urban outfitters, belt & necklace - vintage, ring - gifted

Much like the title implies, this shoot was meant to release my inner child. I wanted to capture a childlike sense of wonder, innocence, and a playful spirit. These were taken at a Children's Muriel in a part of town I'm particularly fond of. I grew up around this area, so there's a double meaning for invoking the kid in me. Who doesn't enjoy balloons and butterflies? While typically I tend to flock towards the darker things, sometimes you need to learn to laugh at yourself. Reminds me of a quote, in paraphrase "blessed is the man who laughs at himself, for he shall be forever amused."
It is no secret I have a predilection for butterflies, which tends to clash with my consuming bug-phobia (which a quick consultation of google search has taught me this condition is called "
entomophobia")
, which somehow excludes them. My mom gave me this ring for my birthday.
Releasing your inner child is an understated virtue that rarely receives attention or value - have you ever studied and watched a child play? They're so creative. I once babysat a little girl while I was in high school, she was absolutely adorable. While babysitting, she wanted to play barbies with me. I felt so inadequate - in my time growing up, I had forgotten
how
to play with toys, while she quickly invented personalities, background history, scenarios, and situations so easily. I made the doll talk how I would, react how I would, think how I would, while she acted with ease. It was a little tragic to me, realizing how much time and maturity had changed me.
I like to listen to songs while I'm getting dressed for a photo shoot to help channel me into the moment, songs that inspire a look. The song I listened to for this look I think makes for a good accompaniment, you've been warned, it's a nice flash back. Listen
here
if you'd like, embedding was disabled :)
Side note: that balloon is still lurking around my house! these foil balloons take weeks to deflate! I'm so used to the rubber ones that pop so easily...
-H.