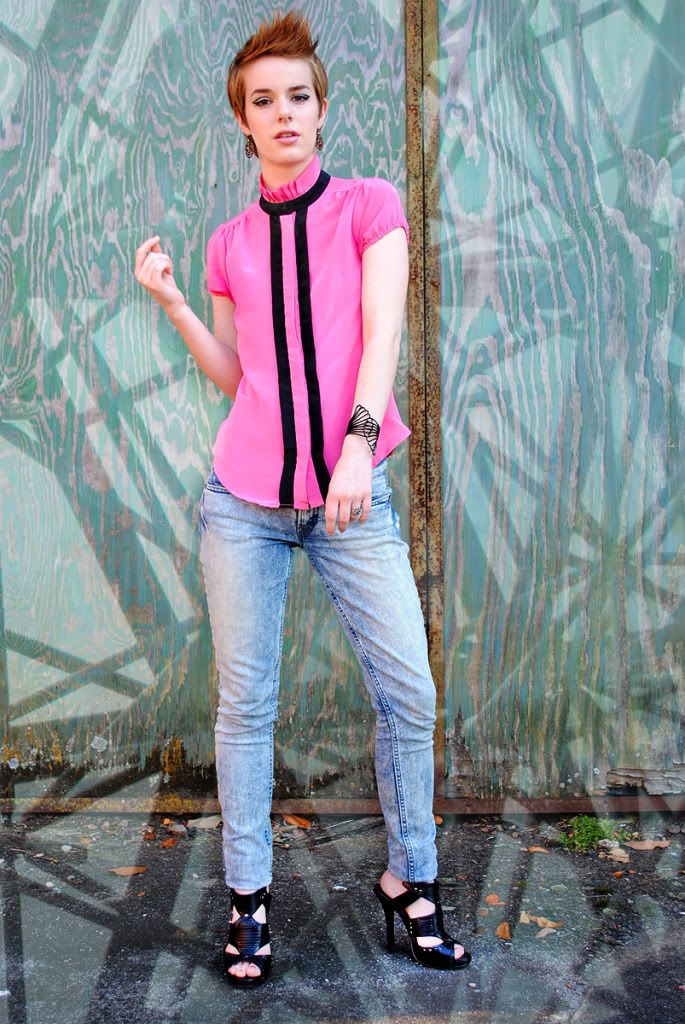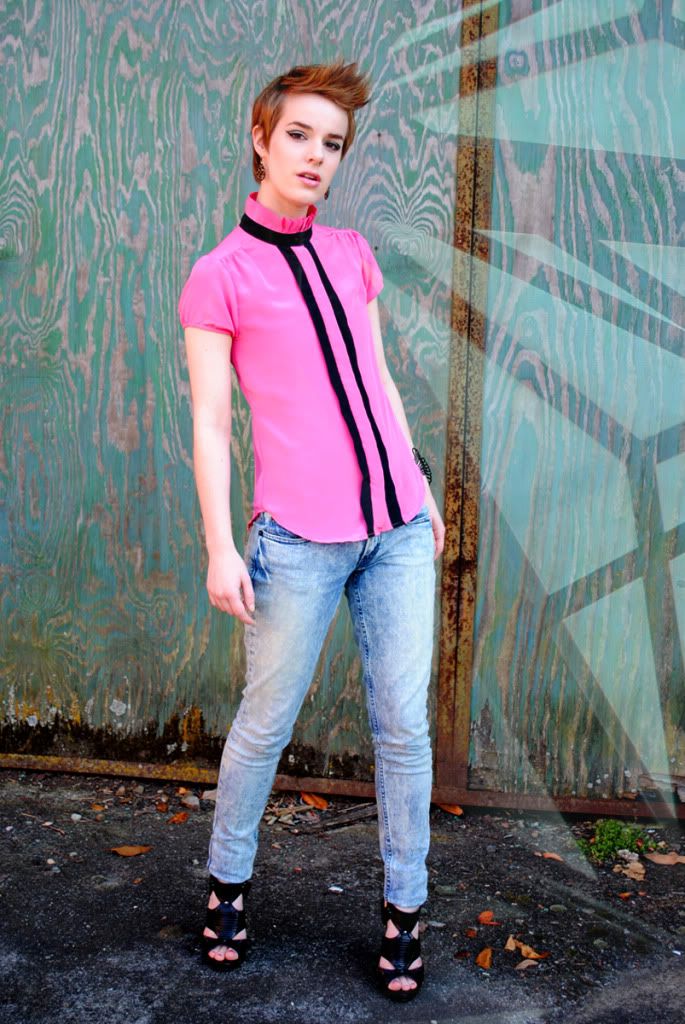 UO top, Levi's acid wash jeans, new york & company bracelet.
I paid for that one-off silly idea of mine to write something (or rather, beg someone to write) on my back. Wearing a tank top around my home, my friend comes over and asks me "what's that on your back?!" The punch line is that the photoshoot was, like, a couple days ago. I had no idea I'd been walking around with "Hello Sweetie" still written there, albeit faded. I figured it had come off in the showers since. Moral: don't trust showers. Have the same person you bothered to write something on you remove it quickly thereafter. Because explaining why you desired the words "Hello Sweetie" on your back because it's a perfect reference to your favorite TV show and you wanted a crazy way to introduce your upcoming ideas just won't cut it.
I feel like the moment I have it in writing, I'm officially obligated to do it. So I'm not eager to marry myself to a project before I have everything set in stone.
But I may or may not be "cosplaying" of sorts soon (I shudder to introduce my idea in such way - cons/conventions come to mind with overweight men dressed in Sailor Moon costumes). And by cosplay, I mean invent an outfit that is a perfect reference to a costume that is also equally acceptable to wear in public/everyday - "inspired by" is the key phrase I've been using. You heard me right. Clearly with my shift in focus for this blog, I'm willing to experiment and be a little unorthodox. Plus, I've grown up a geek, been called that my whole life, it's time I embrace it and do something uncalled for with that part of my history.
Speaking of nerdy things, this shirt kind of makes me feel like a villain out of Star Trek with it's high collar and block-y design. Maybe I'm still in the sci-fi geek mode...This is the first time I've worn pants on this blog in a long, long time. I just noticed that. Huh.
If you consult google with the quote on my back and the hint I've used, you should be able to deduce exactly what I'm referencing. I will except all "geek", "nerd", "dork", or any variation of sorts in the comments below. doo wee wooooo....
-H.