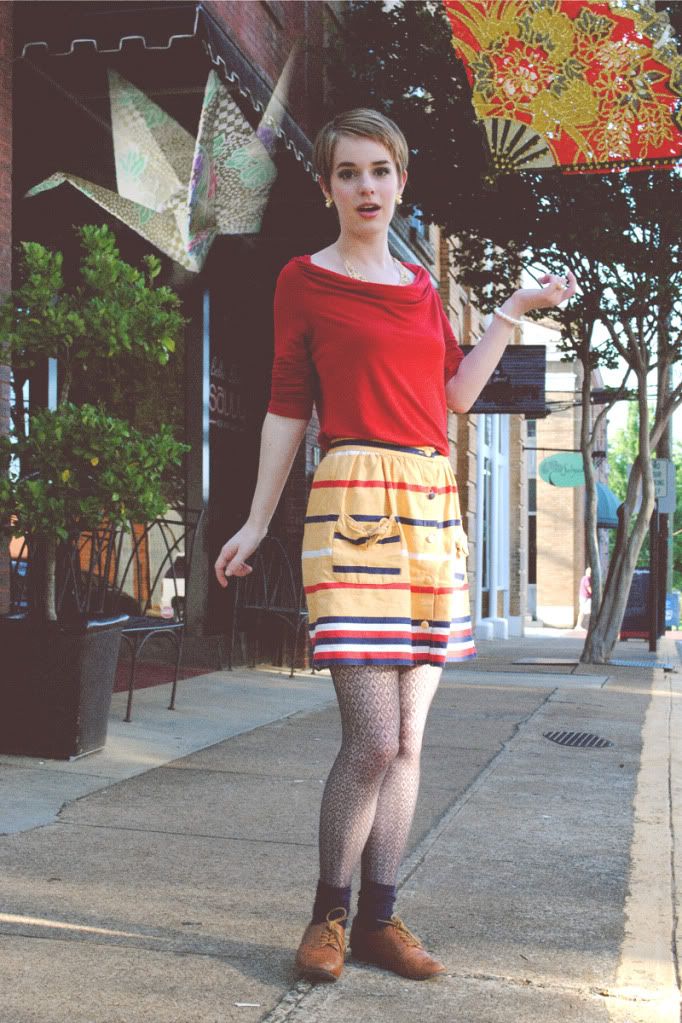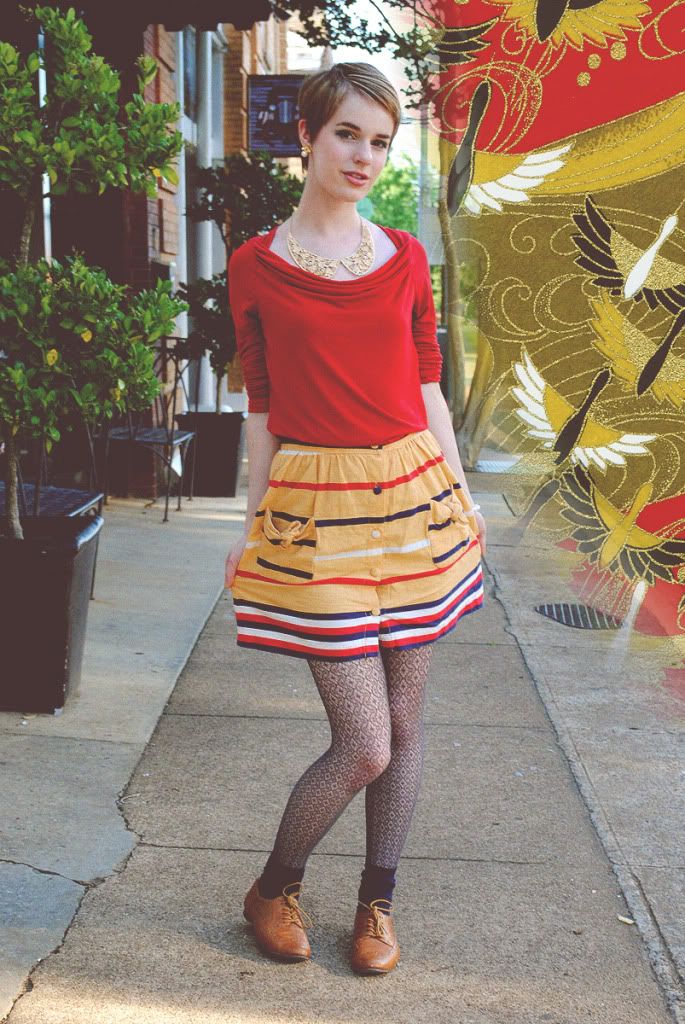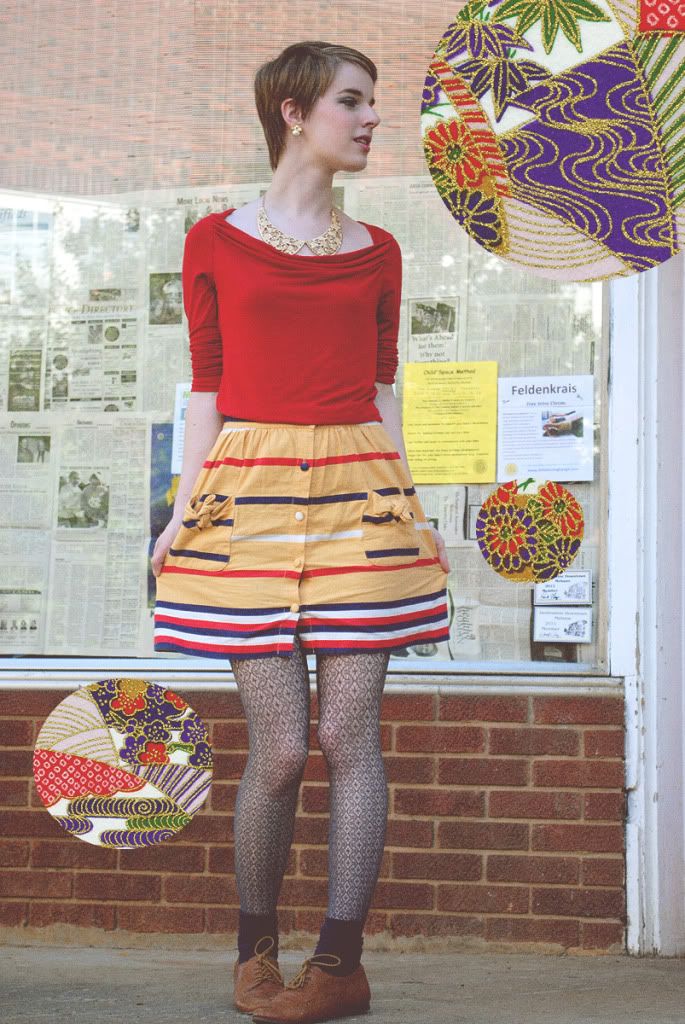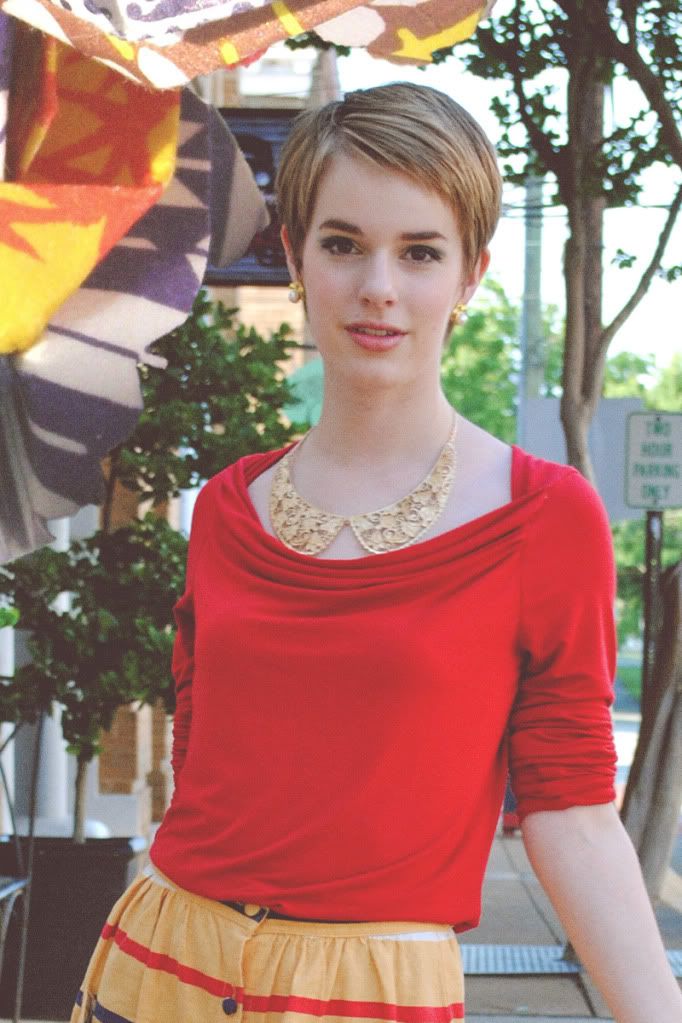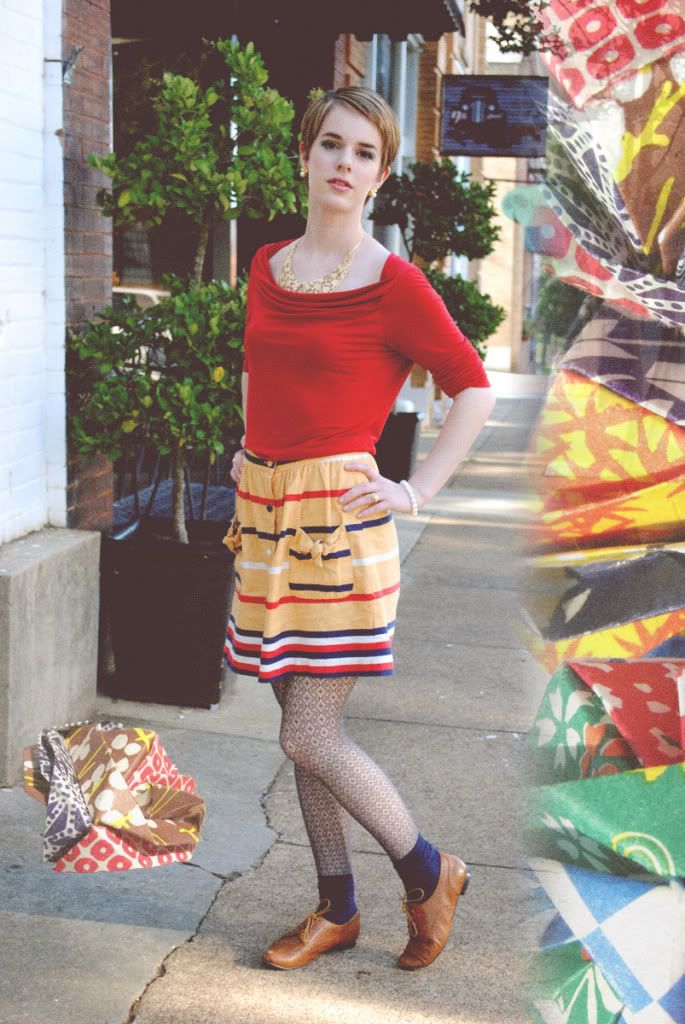 Top - thrifted (banana republic), skirt - Urban Outiffters, tights - don't remember, shoes - nine west, peter pan collar - f21, origami stock photos @
http://www.sxc.hu/,
noun
1. a person who takes up an art, activity, or subject merely for amusement, especially in a desultory or superficial way; dabbler.
2. a lover of an art or science, especially of a fine art.
~
I feel like I'm very slowly and meticulously 'finding my niche' in this industry and it's simultaneously helping me discover myself on some level.
Let me explain the significance of 'the niche': when I first started this blog, I had all the support in the world from my friends and family. One of the most guiding pieces of advice I was given was to find a way to break a mold, find a specialized niche that is completely of your own invention - let's face it, there's a million beautiful girls out there with their own unique sense of style who want to share it with the world. That's great. Power to you. But if you don't differentiate yourself from the next girl, your style and personality are just going to be washed under the rushing sea of the rest of the community. I find myself saying these sort of things when giving style advice* to other girls: don't do that, it's too mainstream. Meh, it's been done before. I consider myself a snob in this manner, but how else are trends made if you're not a little daring and stubborn?
*I think that's the biggest perk of the blog. Somehow running one translates to people I know remotely anything about fashion/style. So I get told often "I'm gonna make you my shopping buddy!" Sure, if you want someone to tell you how mainstream something looks and suggest something else that looks terrifying on the hanger to you, I'm your girl. (That being said, I really should concoct a formula/blog post about how to shop in thrift stores, because that's what I keep running into - people who like the idea of buying reused, but have no idea where to start.)
Having just constructed a very snotty argument about not wearing conventional trends, I bring myself to talk about the peter pan collar - ok, ok, it is a trend right now, BUT I firmly believe it's one that I will stick with because A. I've always loved them and their childlike quality. B. With my hair, it superficially makes me feel like some sort of 60's mod and thus gets me one step closer to time travel. C. collars in general are decorative palettes to me. (I've been in the habit lately of taking clip-on earrings and putting them on my collars. Expect a blog with one soon.) and lastly, D. because they're such a trend now, I'm able to find them everywhere I go, whereas before, I was on eBay a few months back looking at some from Hong Kong. I just saved myself a bunch of shipping and handling.
-H.
When I have my own magical castle I call home, I'm totally doing this.