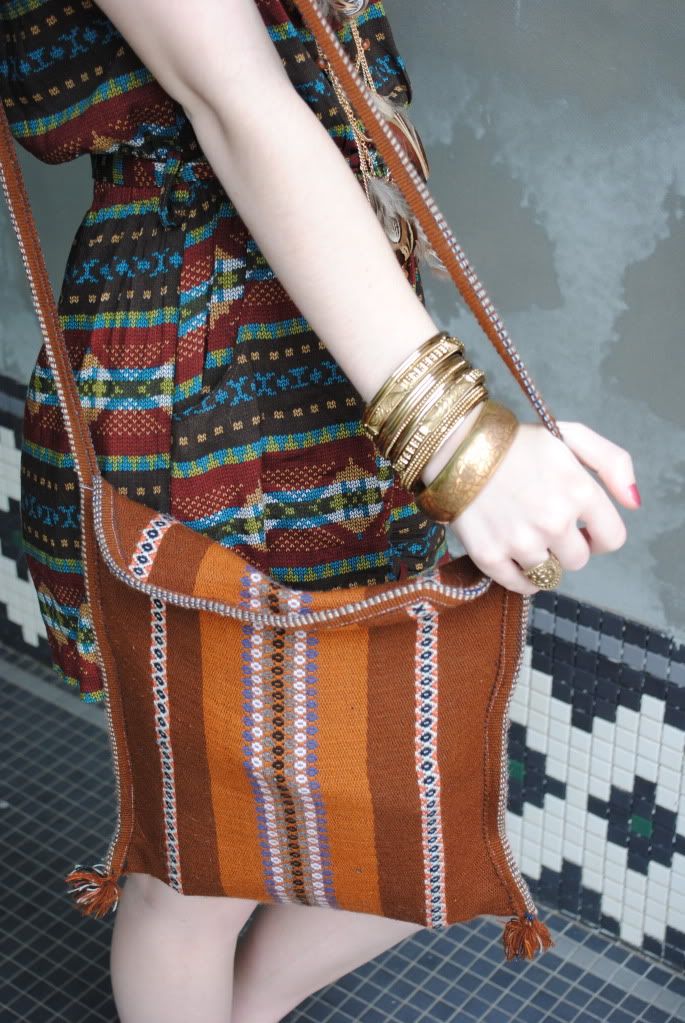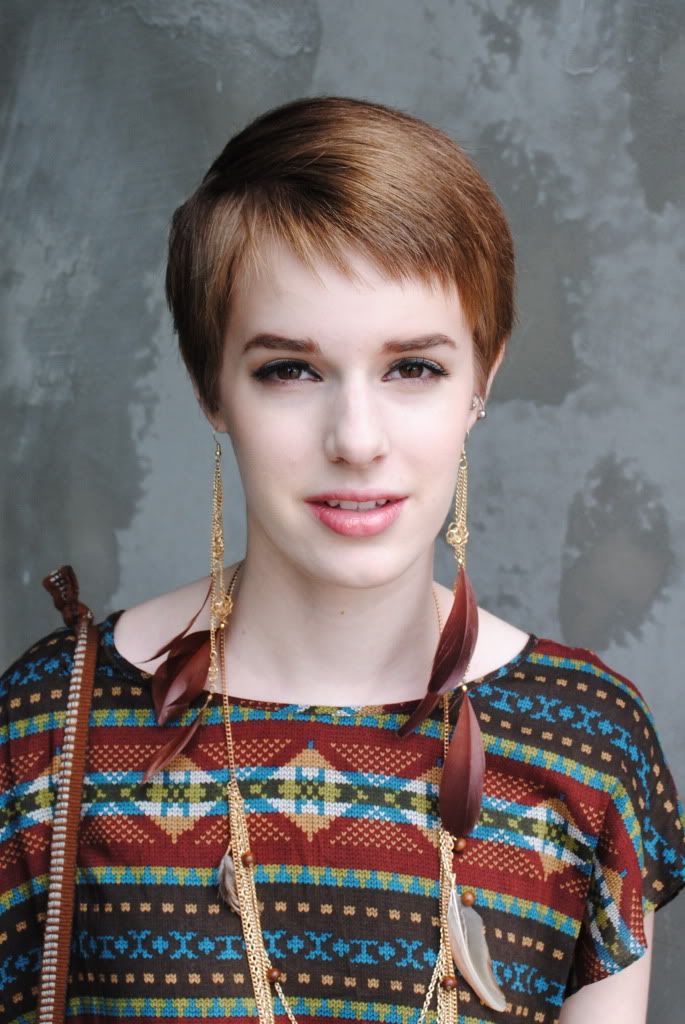 Romper - Forever 21, Necklace - Aldo, Bag - thrifted, earrings - gifted, shoes - minnetonka moccasins
This was one of my favorite outfits this summer, I had to show if off before the weather got too cold. I don't know exactly what to call this pattern, but it makes me think of something with Aztec infuences maybe? Anyways, it has a color block I'm in love with. It's so comfy. And open. And airy. I feel like I'm wearing nothing.
The earrings have a special story - the night before I chopped off all my hair, my mom came home from work with a plastic bag. She started to pull goodies out when she said, "I hope you like them, but when you get your hair cut, you have to promise me to wear dangly earrings all the time." And she pulled out these, and a few others. That was her way of approving my decision. It made me happy. I kept my promise!
Still loving the short hair! I'm still getting accustomed to styling it, thus why one side is poofy and the other flat. OCD is kicking in, ignore me.
I've made some pretty hefty life decisions lately.
It feels like sometimes half the battle is initially making the decision vs. dealing with whatever the decision is about. I won't go into details, but I got a nice life-learned lesson about putting myself first or learning to submit and be miserable. I made a choice that back tracked me, but I keep reflecting on what I could have done differently and, as silly as it seems, how proud I am that I listened to my own needs for once.
I share with you a quote I found today that has really spoken to me, from my Goddess, Sylvia Plath:
"So many people are shut up tight inside themselves like boxes, yet they would open up, unfolding quite wonderfully, if only you were interested in them."
Sylvia Plath
I could ramble on and on about that quote and all the circumstances in my own life where that applies, but I'm sure you can deduct enough from the quote itself. I guess I'm posting this in relation to fashion just to remind everyone, as often repeated as it is, you are intrinsically unique and as long as you know it and feel it, you don't need someone else's recognition to validate it.
-H.