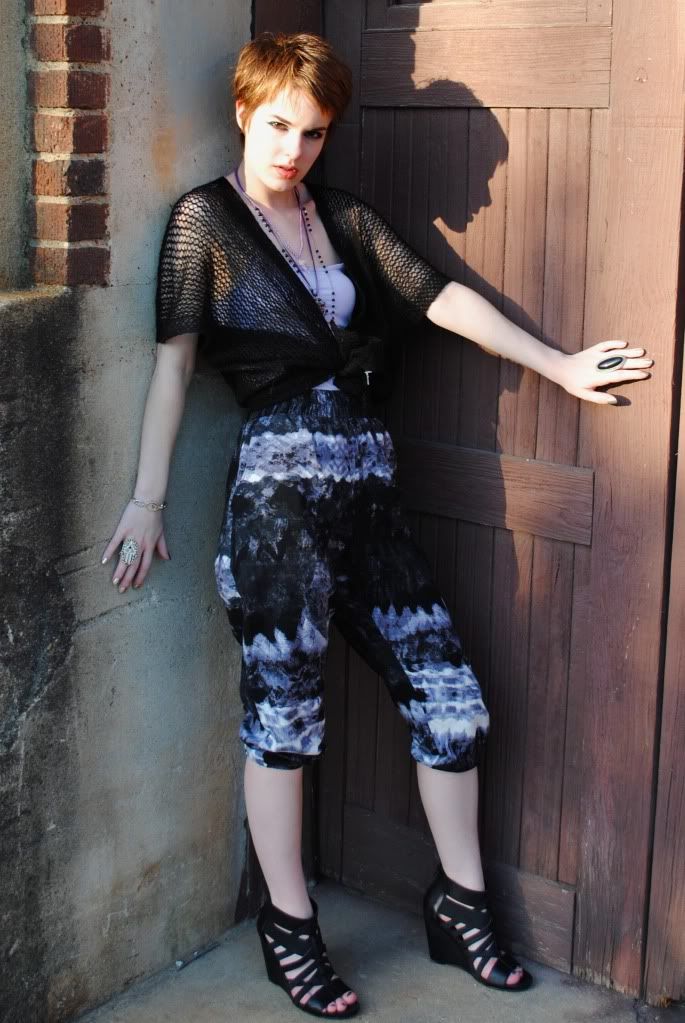 crochet top - thrifted, tank & harem pants - f21, shoes - nine west, jewelry - everywhere


I've been planning this look for I don't know how long. Purple and black used to be my favorite colors. I was debating on and off for weeks, "are harem pants worth it? are they too dated?" and I'm glad I convinced myself to get them, because they're sooo comfyyyyy. And no, I stand firm that they are not dated.

My makeup is entirely borrowed from Kat Von D's line. I'm in love with her products. I took a chance on them at Sephora, and truly they are some of the truest colors, most easily blended, long lasting makeup I've ever worn. I considered doing a review on the palettes of Kat's line that I own.

I borrowed her "Sinner" look from the Metal Orchestra palette:
for my next look, I'm hoping to show you all my halloween costume! Y'know, since I'm on this whole makeup binge...
-h.