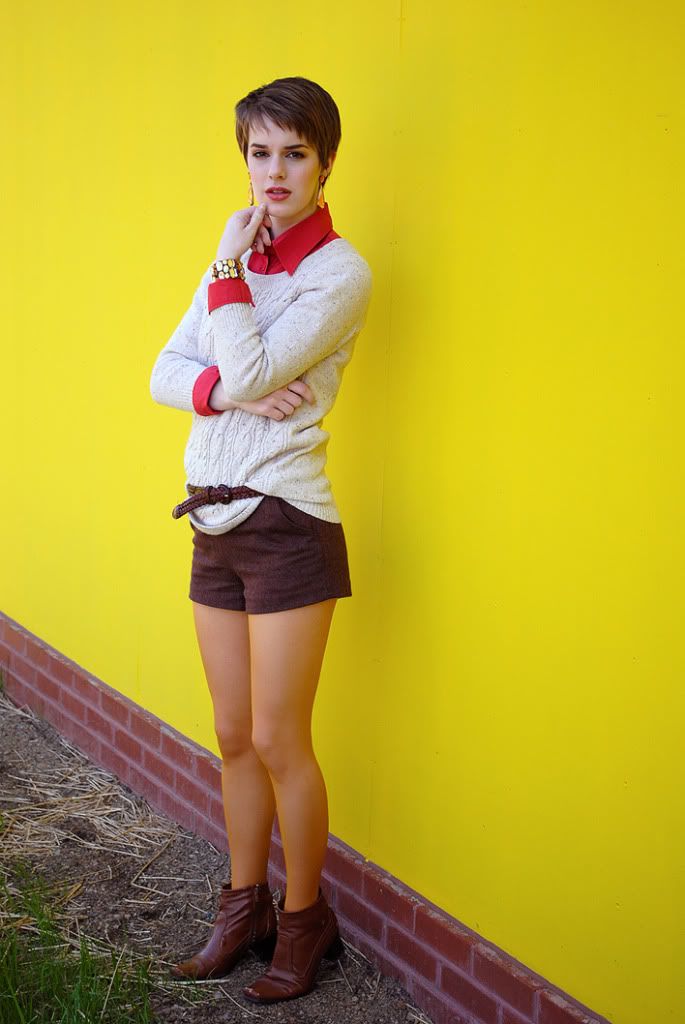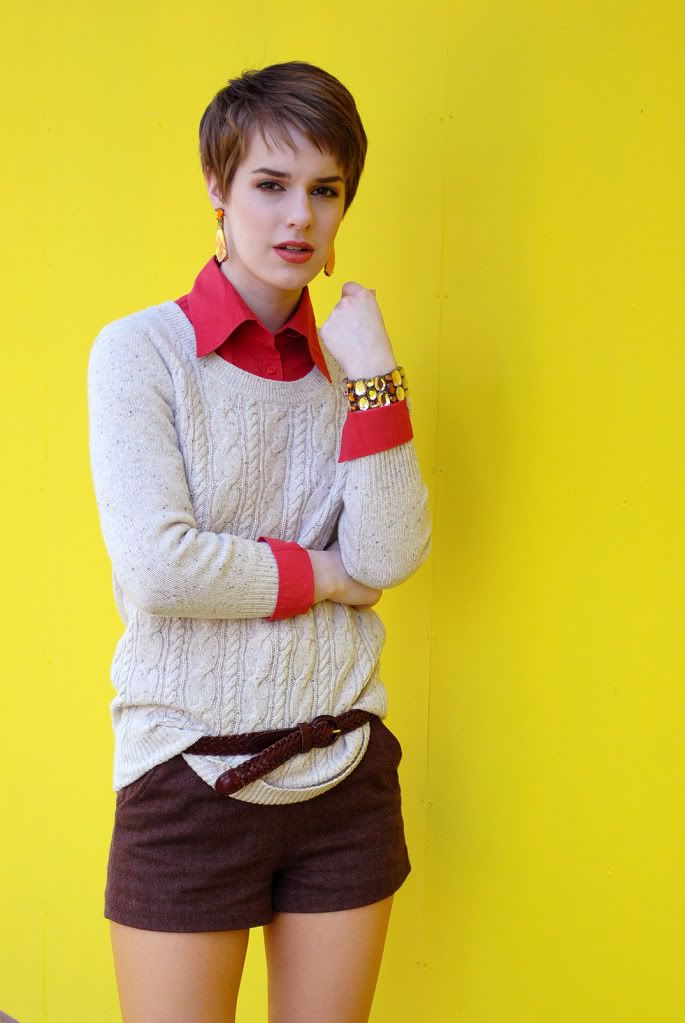 marbled supdateweater - J.crew factory, button up - thrifted, tweed shorts - f21, shoes - thrifted
Look who's back. Tell a friend.
You might not think of me, but I think of you all the time. Yes, you. Every day. Every lecture I endure for academic integrity. You pop up in my mind. Yes, it's true.
It's wonderfully to finally break the cycle life was stuck repeating - school, work, school, work, and after you've had about enough of that you've got still a little bit more work and school to do. Not to mention, the weather here hasn't been ideal for photoshoots. Excuses, excuses, but I got snow a few days ago and this weekend is supposed to be in the 60's. Plans are hard to make concrete.
What can I say about life? It presents challenges, I'll say that. There's no way to grow that don't hurt, right? But I try to be good, try to be nice, try to build character in every fashion I see available. I like to plan good deeds and find new music. And both a combined effort of yoga and creative writing classes help keep mind aligned mentally & physically.
I really hope to transform myself soon. I've been feeling like a dog chasing cars, but I think I can start channeling my energy into direct focus soon.
I hope so.
-H.