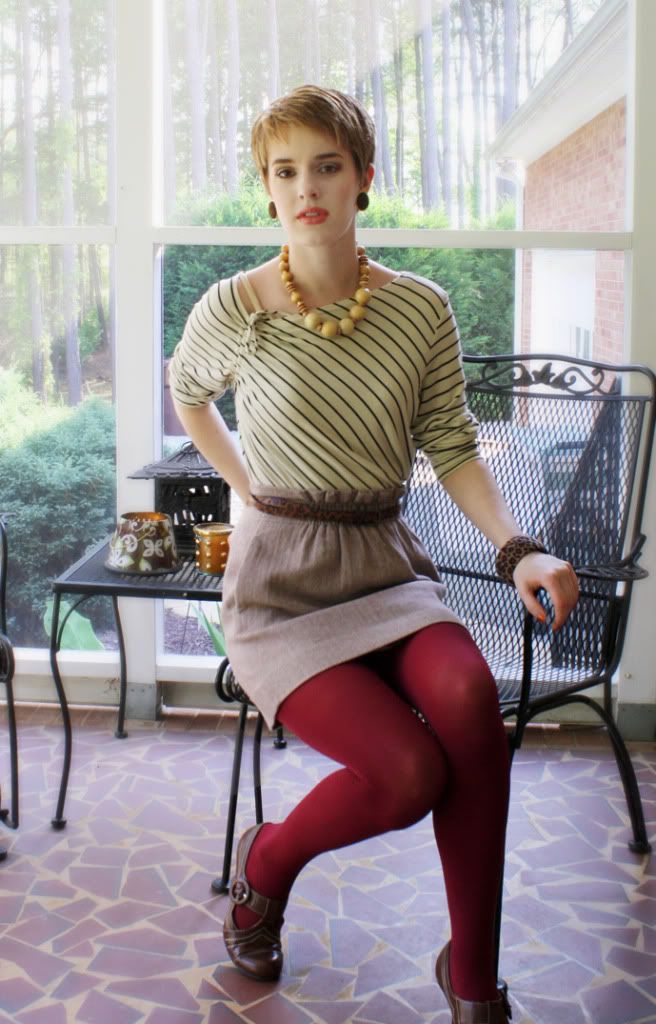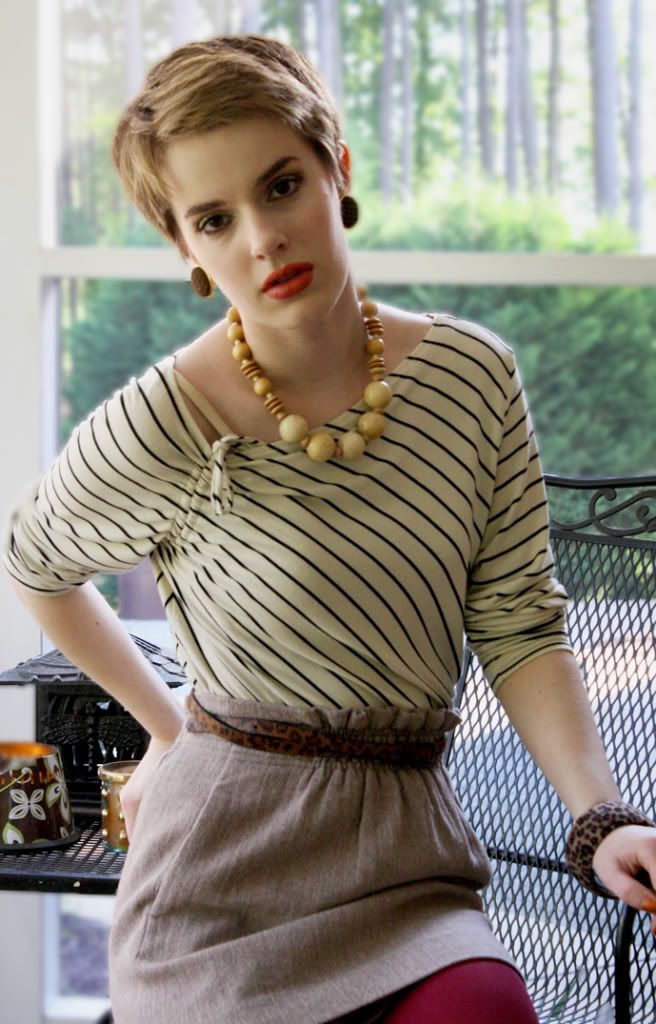 top - banana republic (thrifted), skirt - j.crew factory, tights - new york & company, necklace - vintage
You'll have to forgive me because I'm still learning the in's and out of my new birthday present, the tripod. These shots were mainly experimental on both the aspects of angling and camera settings. But I think I have a better grasp than what I started out with - somehow in my mind, I thought that since I now have my own camera and tripod the laws of science would bend for me but lighting is still the greatest foe of the photography world....I have not yet mastered that.
In happy news, I ended my insane six classes this semester with all A's and a B in Biology (I told you, science and I aren't friends...) and decided to regroup before I embarked on summer classes to finish up my degree. Plus, I thought this would be an opportune time to take this blog places where I would like to see it go, to grow exponentially and really have time to devote to these virtues.
It's wonderful to breathe again. But even more, it's wonderful to feel aspirations again. When we have countless obligations, what we really want to do for ourselves becomes tragically trampled - especially when what we want to do is better ourselves, or tend to our own happiness and well being. I get truly captivated by the ideas I come up with on a whim. It's a wonderful thing to feel like, "hey! I can do this and it would be cool!"
I have tutorials upon tutorials to guide me through better portrait taking. This really reflects just how much emphasis I'm putting on myself these days - I can now fully rely on just myself to get what I need done and that's much safer. If I believe in myself, I should be able to rely on myself. It feels like for most of my journey in this blog, one or other element has been off balance in this scale where equilibrium is success. More proof that everything in life isn't handed to you, you have to build upon something to become greater.
Being 20 feels strange. For the build up to my birthday, I did my best to avoid thinking of it for the duration. It's hard to express my feelings towards turning this age, but I struggle with age and numbers that determine maturity.
Just waiting on the weather to improve before I experiment with the tripod and camera, i.e. the tools of my new trade.
-H.