If you stare at this top too long, you might go cross-eyed. Or find yourself in the Twilight Zone.
It's been my dream for a while now to do a very dramatic black and white photoshoot. This bold striped top presented the perfect opportunity to execute this idea. I've paired this with velvet black leggings and one accent accessory to really allow the print to speak for itself.
Peplum tops are hugely popular finds in most all clothing department stores these days. It took me a while to jump on this big trend, but now that I've committed to it, I'm in love with the concept. It can be dressy or casual. I almost think of a small dress when I look at it. It's flattering for most body shapes too – no matter what size you are, it gives you nice, exaggerated curves with the flared bottom piece.

One of the topics I wanted to expand on more from my last post was "Can I Do This DIY?" - This peplum top inspired me to want to research other ways to get a peplum top without finding one on sale somewhere, which is exactly where I found this beauty on the banana republic clearance rack over the summer.
I've discovered some tutorials online that show us just how to do that. Except the problem is, the tutorials require sewing, which I have very little skill in. I have all the resources at my disposal (sewing machine, needle, thread) but I've just never been great to know what to do with each material. However, this tutorial looks incredibly easy and I'm going to challenge myself to try this. I like the idea of converting an over-sized t-shirt into a peplum top. A band shirt would be very edgy, but I do like solid colors or patterns myself. There are ways you can play with the neckline in this tutorial, you can do a rounded edge like shown, or easily cut a V-shape into the neckline like the one I'm wearing. I fully intend on playing around with that. I also like that this is a video tutorial too – sometimes pictures don't fully explain.
You can watch the video at this link.
This isn't a great example of my DIY posts to come, simply because with five college classes and working nonstop has prevented me from being able to sit down for one long evening and try it out. However, if you happen to be a great sewer, here's your chance.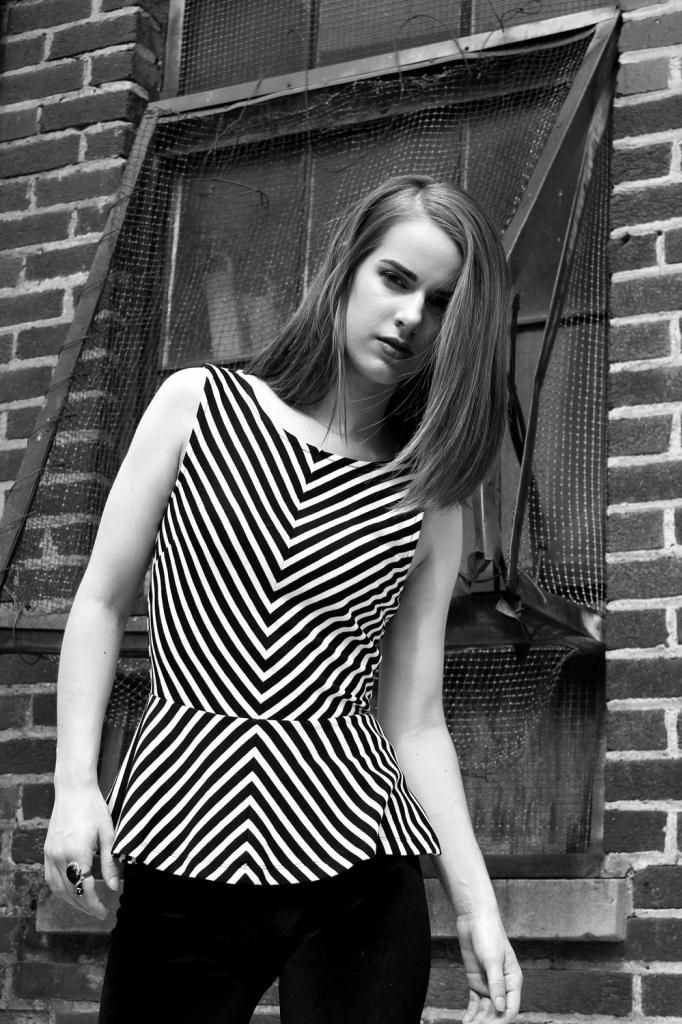 The most useful thing that has happened during my extended blogging leave is a proliferation of a whole new platform to share pictures with a larger community: Instagram! If you look to the sidebar, I've got this nice little widget that shows all my Instagram photos on a slideshow for your viewing pleasure and convenience. To make this more fun than just sharing the same old pictures, I've figured out how to make this more interesting: I will be posting outtakes from all of my photoshoots on my
Instagram - @ water_lilies
. These exclusive pictures will not wind up anywhere else. (Oh come on, don't act surprised I'm shamelessly promoting my Instagram account. I'm a fashion blogger, it's what I do.)
Next time, I'll be saying a warm farewell to lovely summer weather and summer clothes with one last outdoorsy, hiking look. Until next time!
-K.